What an adventure!
We recently visited the beautiful island of Bali to connect with the lovely Zarpar Bebe makers.
I invited Emma along, from Emma Jade Photography, to help document our journey.Both Emma and I are breastfeeding our smallest people, so both of our 2 year olds came along for the adventure as well as Emma's oldest boy who is 5.
We had a jam packed itinerary, and of course there were a few testing moments, but overall they were absolutely amazing little travel buddies and we had such an incredible week!

Later I will be sharing with you all the details of this visit with our makers, sharing their stories and showing you the real impact of Zarpar Bebe. But while I collate all of that for you, I wanted to share a quick glimpse of our week in this beautiful land.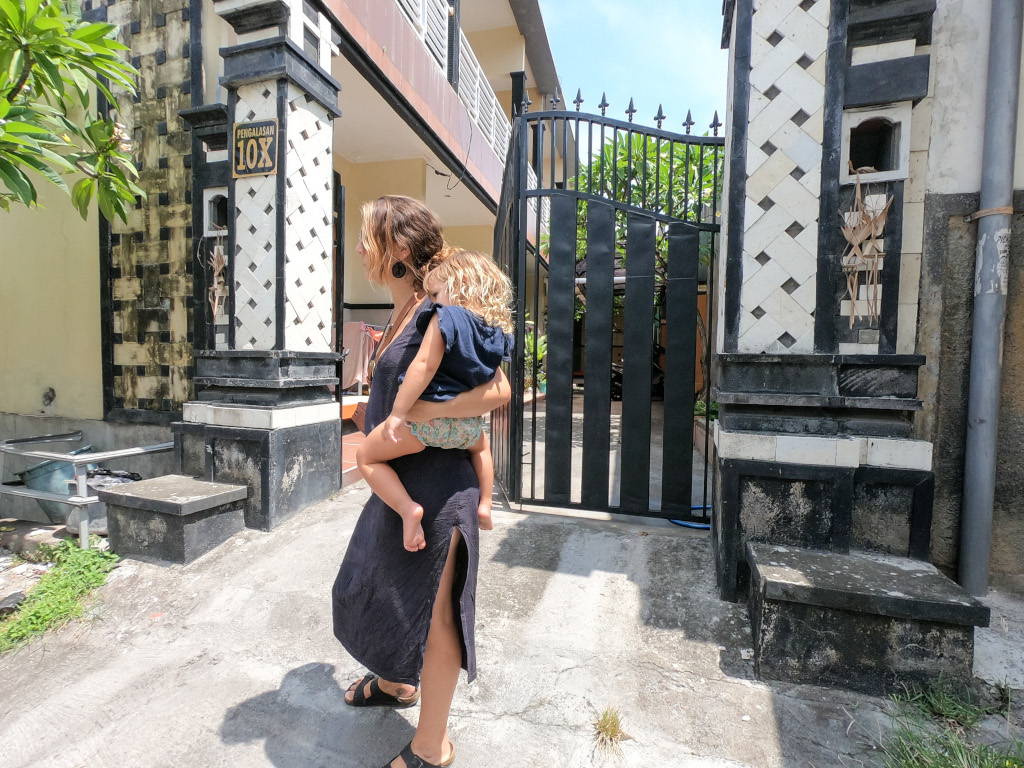 We stayed in a gorgeous little oasis in Canggu, called Wayang Retreat. A perfect little hideaway from the hustle and bustle of the hectic Bali streets. The staff were amazing and the property was just beautiful furnished with beautiful Indonesian antiques collected over many years.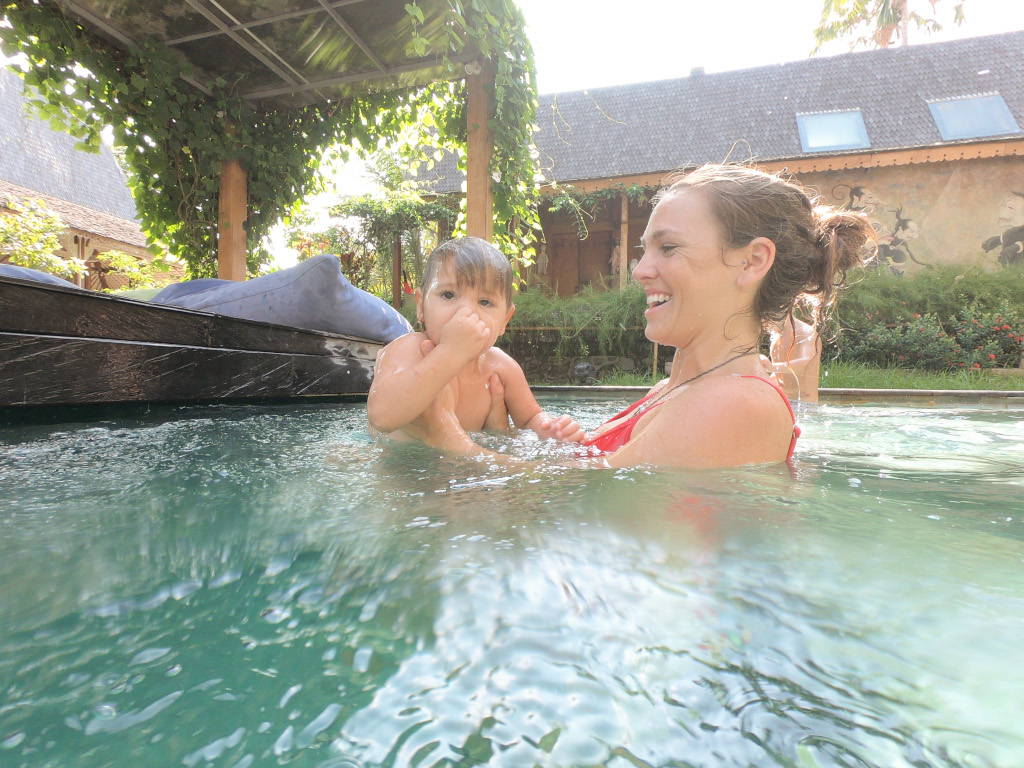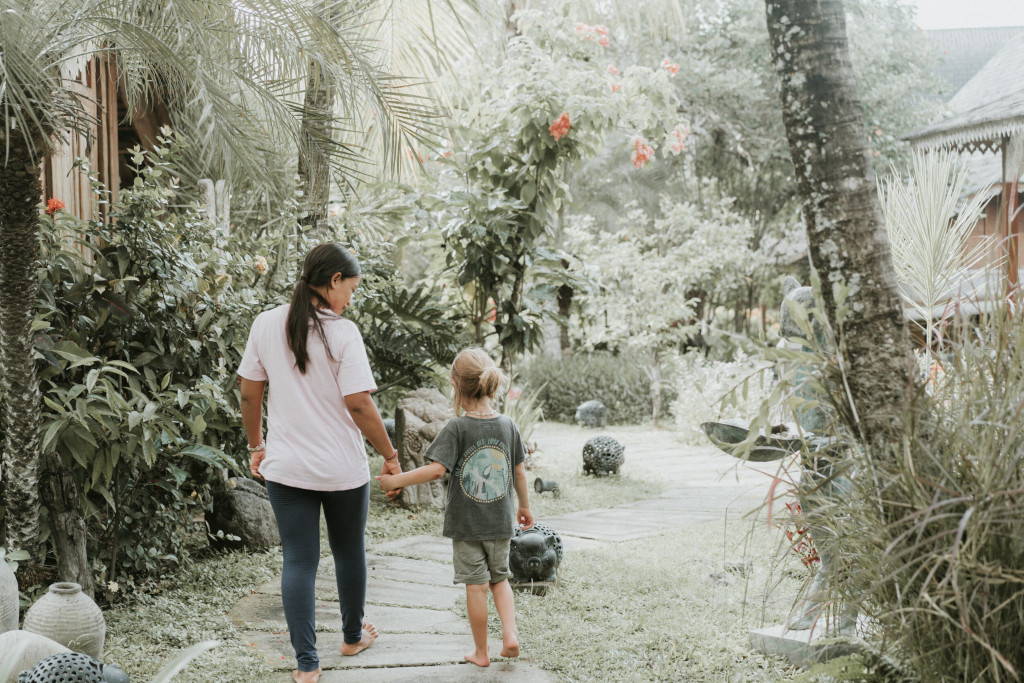 Discovering the Bali flavours...
For me, I was just so excited to experience the Balinese culture. I wanted to eat the food, smell the smells, and walk the streets a little less traveled. And to be honest, that is a little difficult to do right in the heart of Bali when you don't have the knowledge of the area.
It is a town very much geared towards western tourists.But by chance one of the fabric houses I visited was in a typical Balinese street, with street vendors galore so I got my fix of street eats and although it was very simple, it was the best meal I had while in Bali which set me back $1.50!
We visited many of the western style restaurants, and the food was good and I would certainly recommend visiting (especially if you have dietary requirements), it just didn't feel like the authentic travel experience I was hoping for.
One restaurant we visited though is a place called Milu by Nook, which was recommended by the staff of our hotel, and this was definitely worth the trip, a very tranquil place overlooking the beautiful rice fields.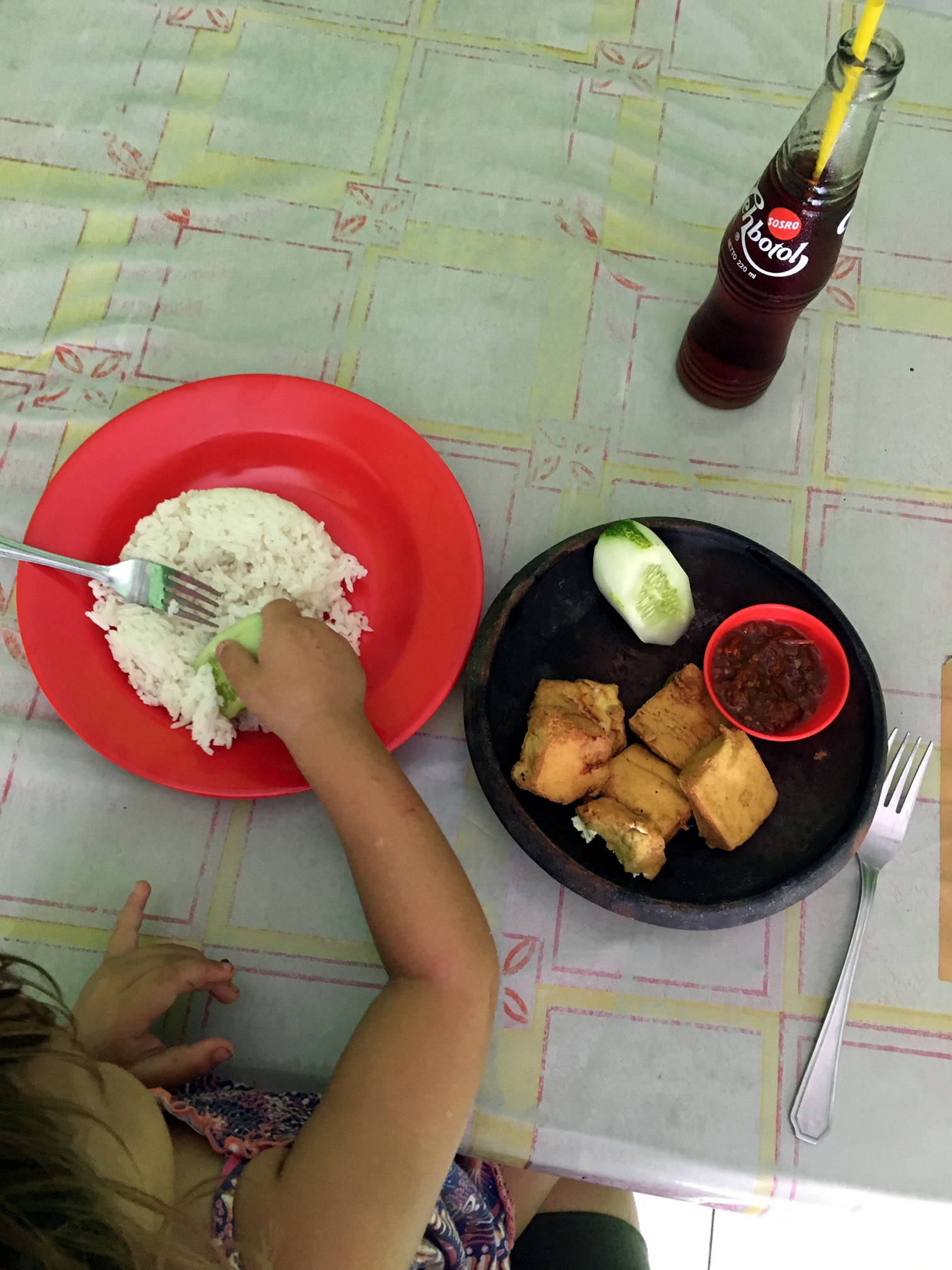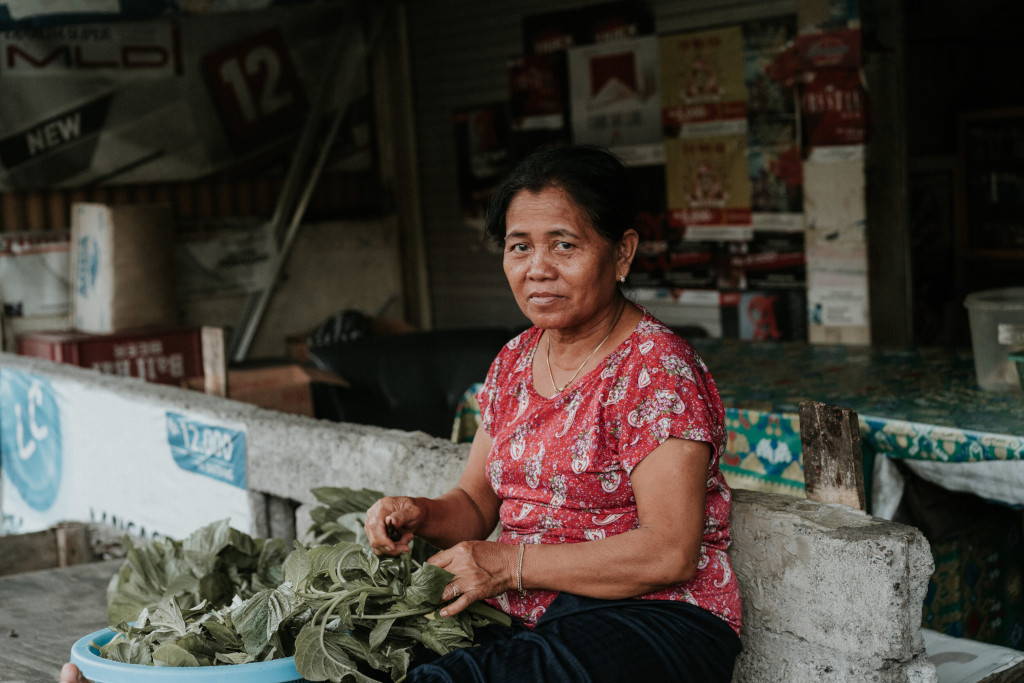 We hired a driver each day we were in Bali to drive us to each appointment which I am so pleased we did – I hugely underestimated the streets of Bali. I mapped out our itinerary before setting off, and many places only seemed to be 10-15 minutes apart, but when you throw in 10,000 scooters, rain, and narrow one way streets, 10 minutes turns into 1 hour or more!
Our driver was recommended to us through our hotel and it was relatively inexpensive for the day. A few of you asked if I felt unsafe driving without car seats, and to be honest for me it wasn't a problem. I felt confident in the drivers knowledge of the road and because of the traffic you never really do pick up much speed. I would be much more nervous on the back of a scooter!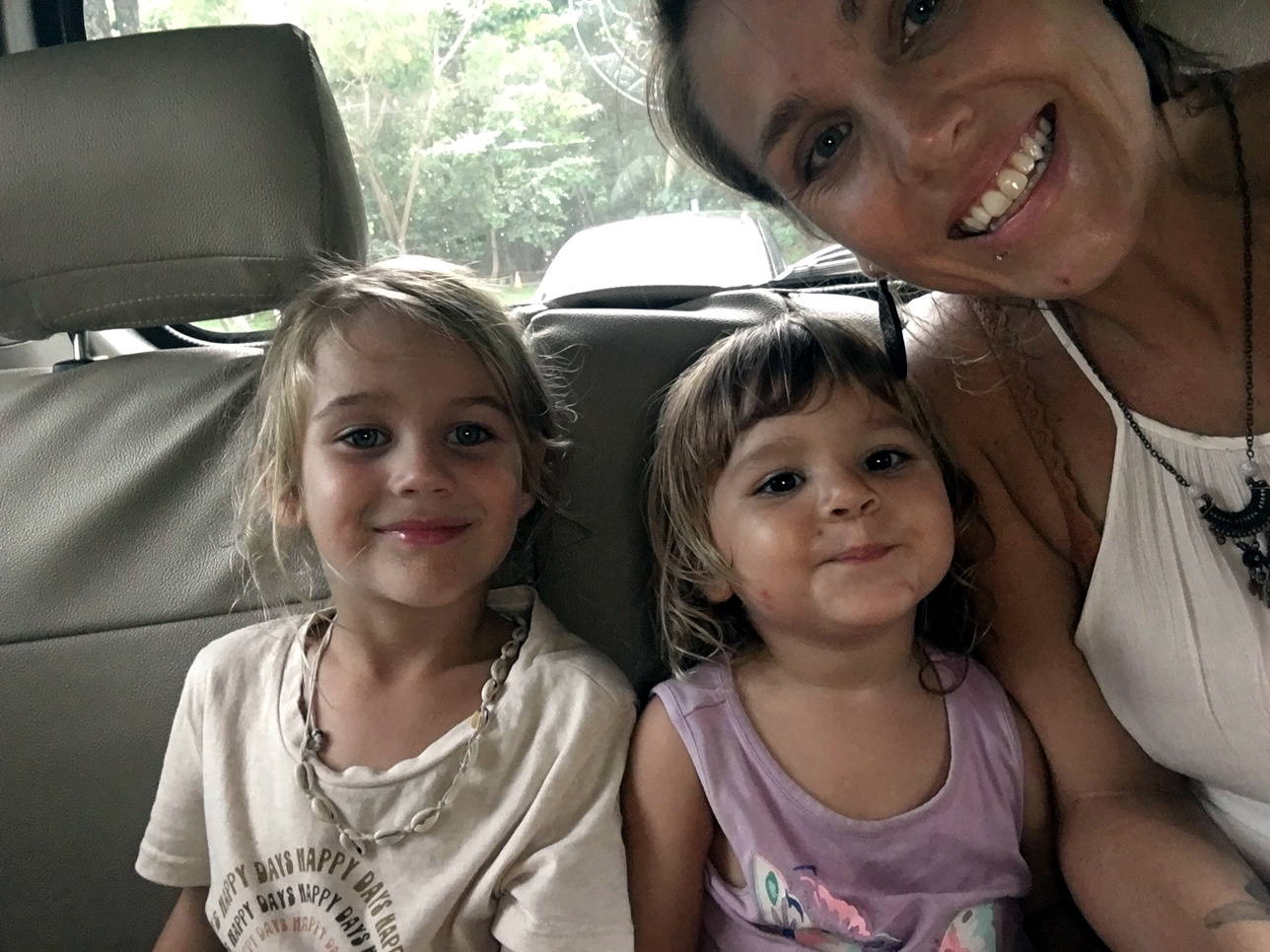 After our long days, we decided a beach side cocktail was necessary and we found the perfect beach shack serving mojitos in a coconut while our babes could explore. The perfect end to a busy day!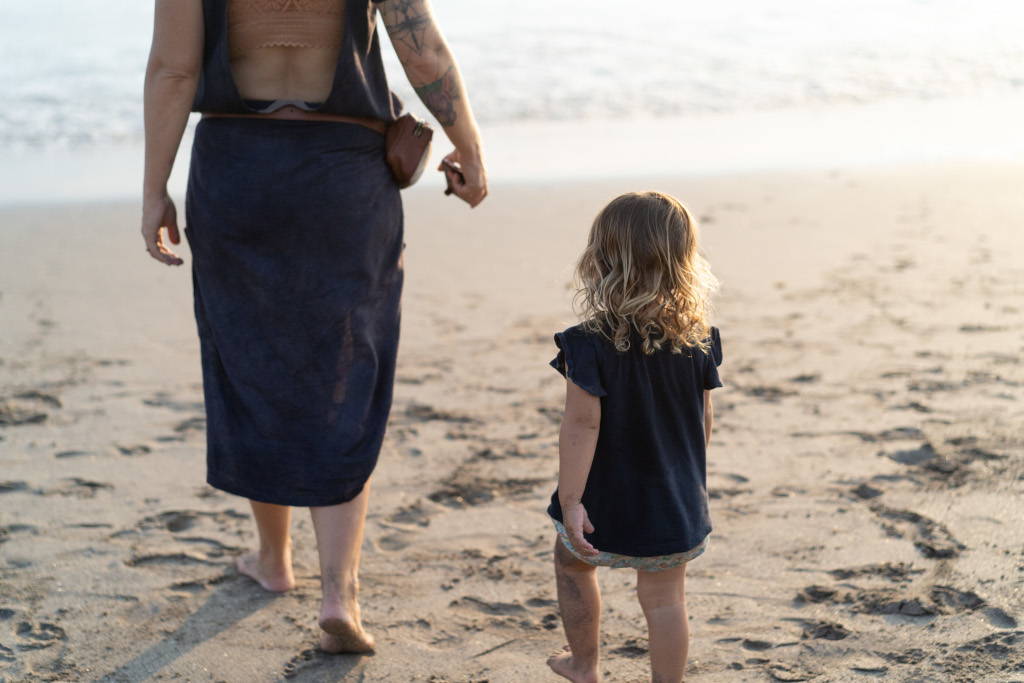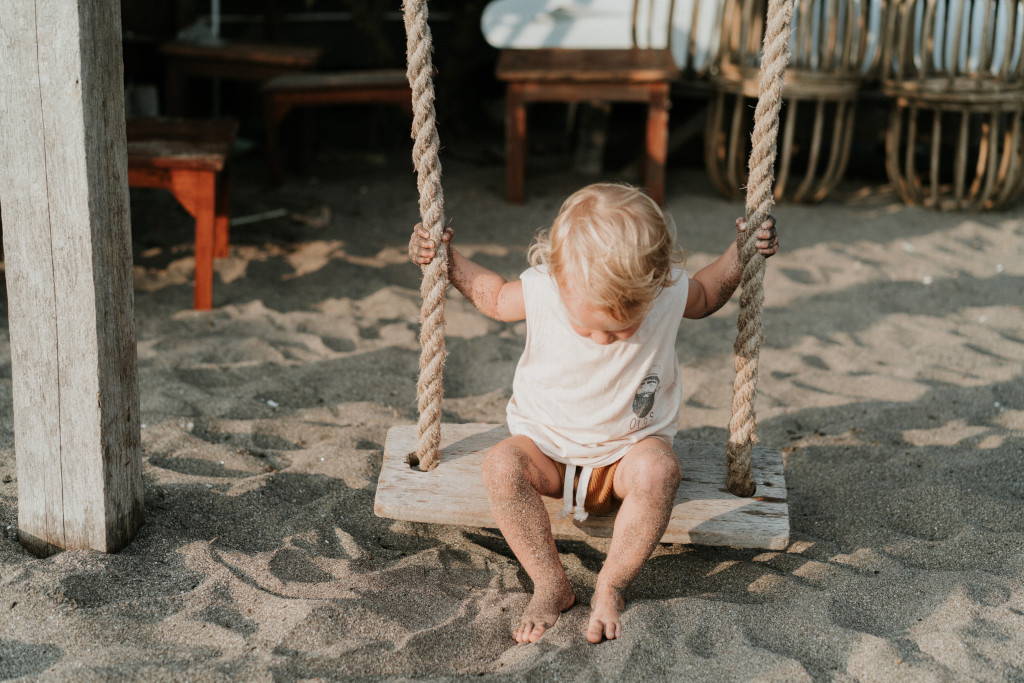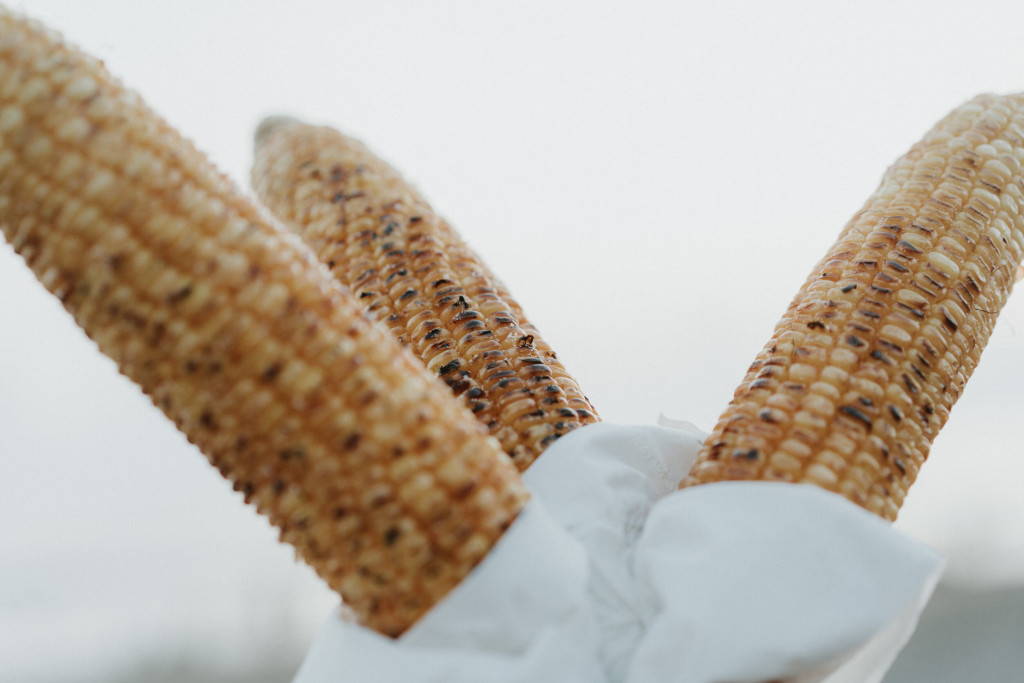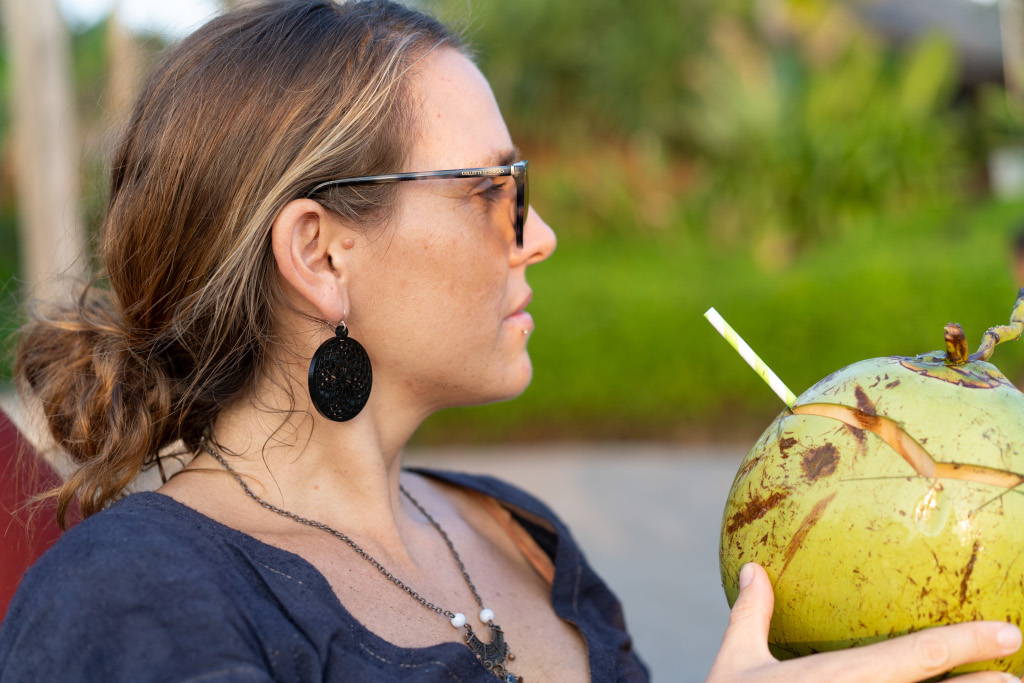 We also decided to venture off our work route and give the kids something a little more exciting to see than the inside of factories, so we decided to visit the monkey forest of Ubud. A refreshing escape from the bustle of Denpasar and through such a beautiful and dense rainforest with so many amazing cultural stone carvings! The drive up here was also very beautiful.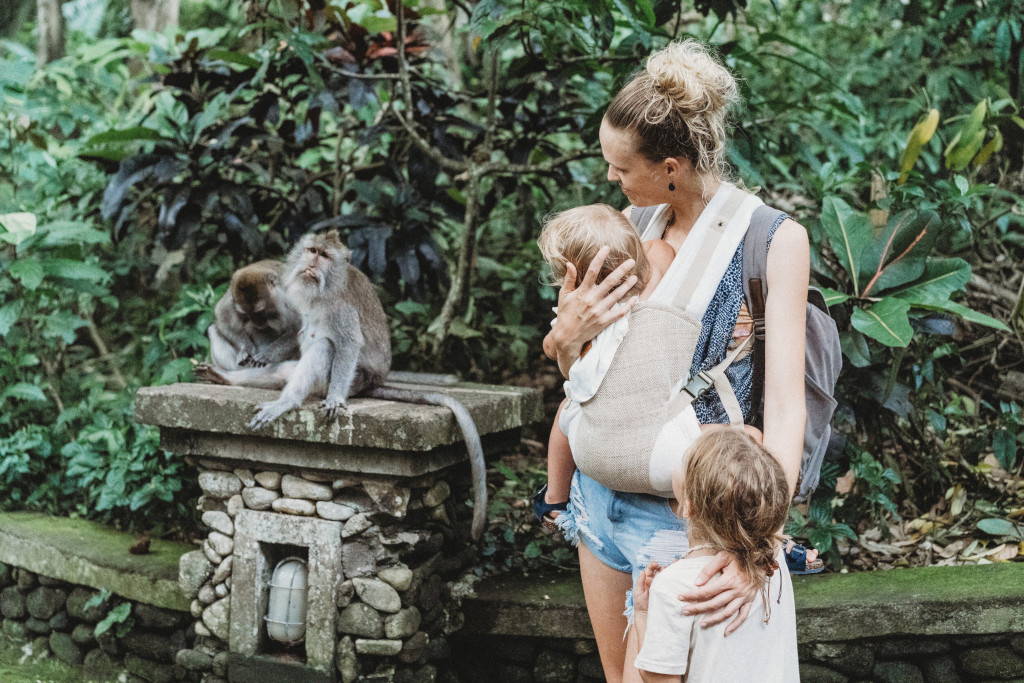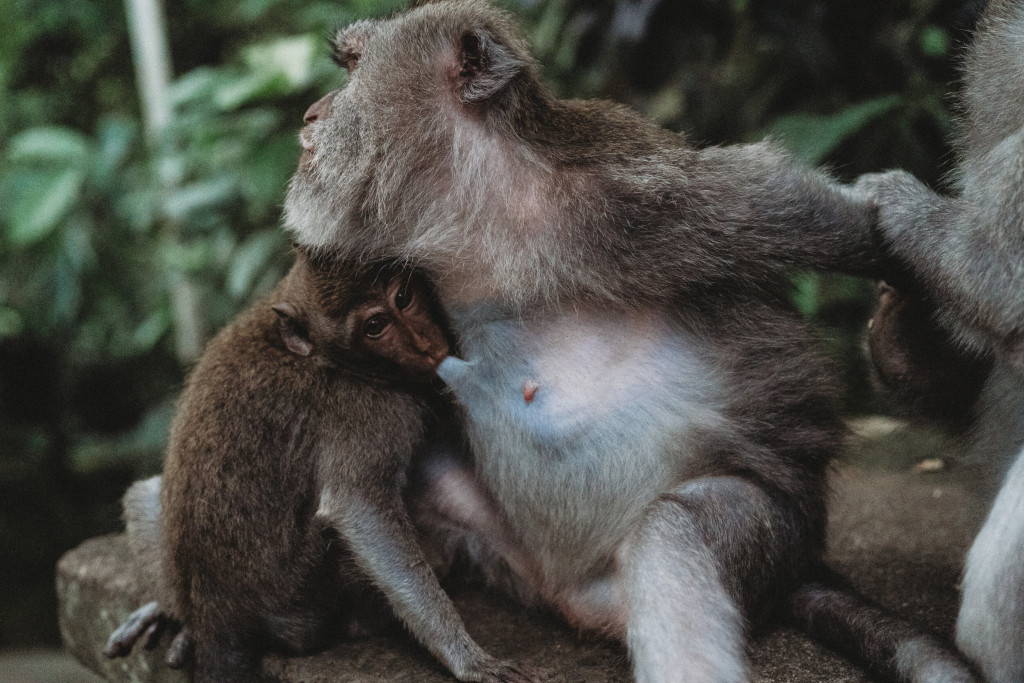 After 5 days, we had finally found our rhythm so we were a little sad to say goodbye but I was definitely ready to give my other babies a big squeeze!
Until next time beautiful Bali.
Both Emma & I made travel easier using our Bohemian Sand Snap Carriers.