Meet Sharnnah. A self-confessed oversharing, earth Mama, who shares with us why she is passionate about helping mothers
(& fathers) and how she feels we can best support anyone suffering with Post-Partum Depression.

Come in and get to know this beautiful woman...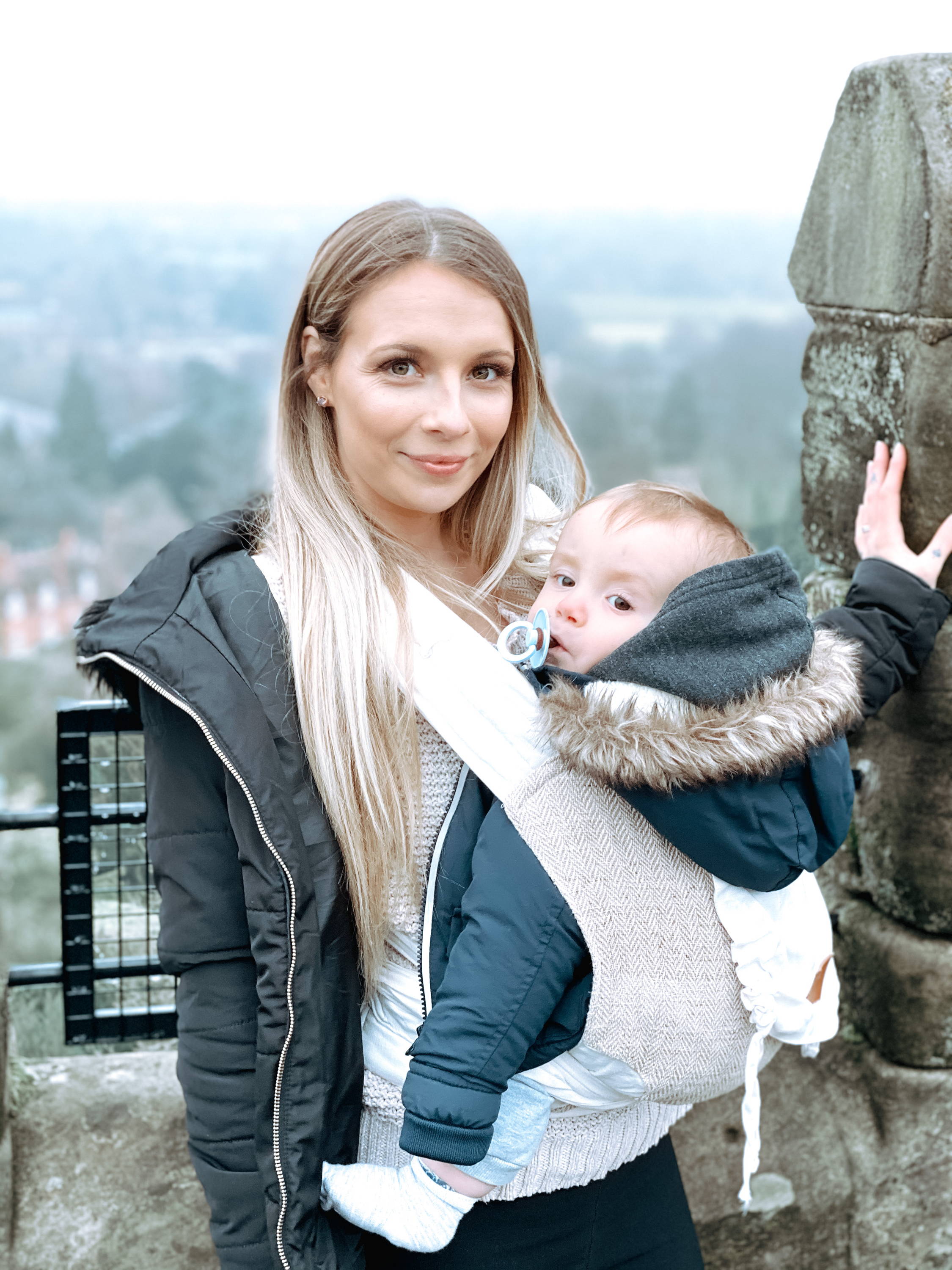 Who makes up your gorgeous family?
So my little tribe is made up of four of us, well five if you include our fur baby back home in Australia. Myself, Sharnnah and my wonderful husband, Cory. We have been together since we were 16 (and best buds since 13). And our two beautiful sons, Leon, who just turned 3 and our youngest, Obie, who just turned one.

"Home" to me is not a destination to me. It is a feeling. I truly believe that. Home is where my husband and children are. Home is my husband; he is my safe place. Home is that feeling of being safe, secure and loved.

What are some of your favourite adventures you do together?
Well the biggest adventure to date is the one we just started a few months ago when we uprooted and moved across the world. Literally. The opportunity arose and we thought why not, who gets the option to move and live abroad? It's the scariest and hardest thing I've done to date but also the most exciting.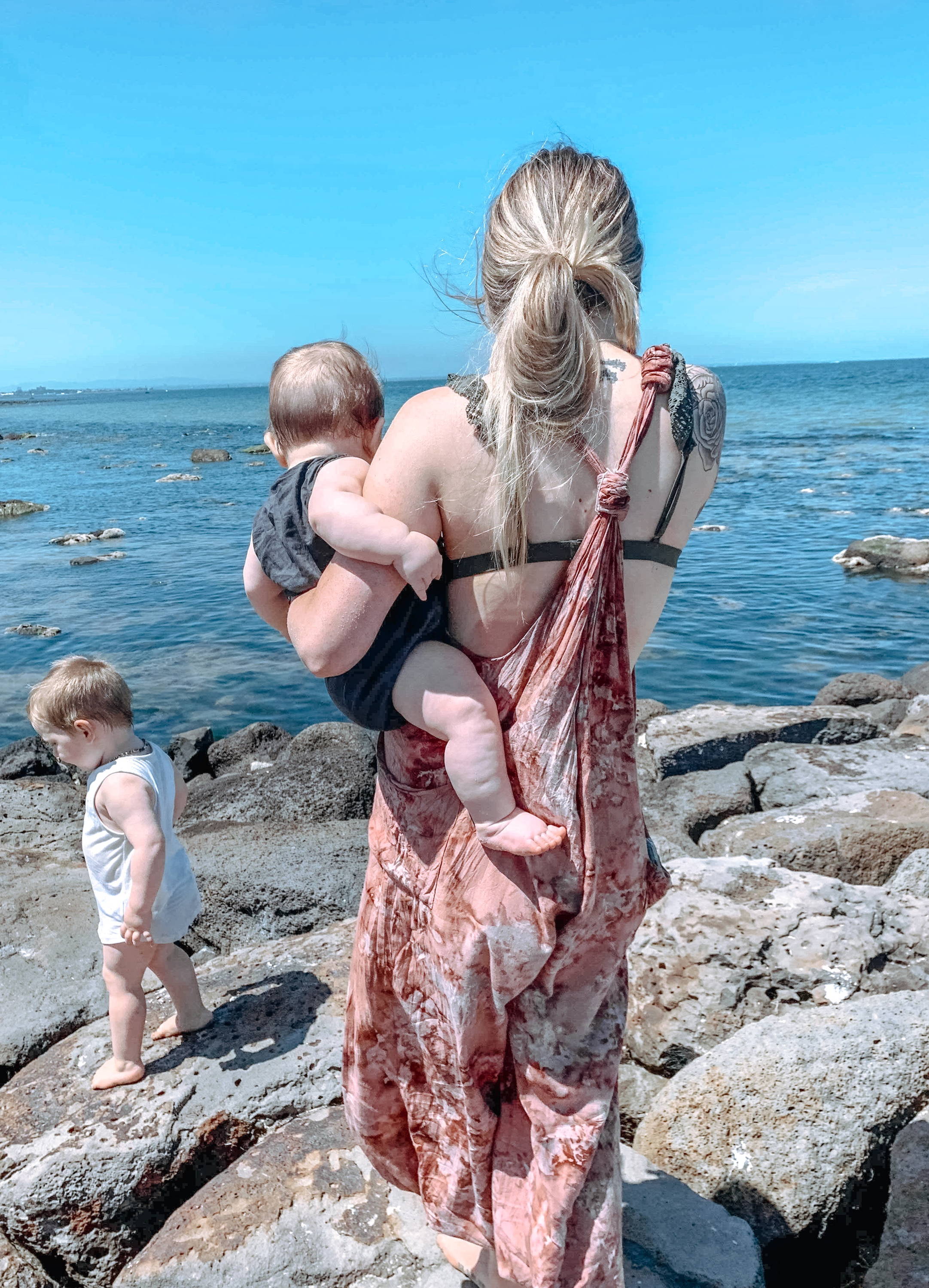 What has babywearing given to you and your family?
Sanity. No seriously I don't know how people parent without babywearing. It has given me sanity, hands-free time, time to breath all while keeping to my attachment parenting plan. Babywearing allowed me to tend to my eldest while still feeding my clingy newborn.Now whenever someone asks me what my number one tip/trick/advice is to parenting is, it's one word… BABYWEAR.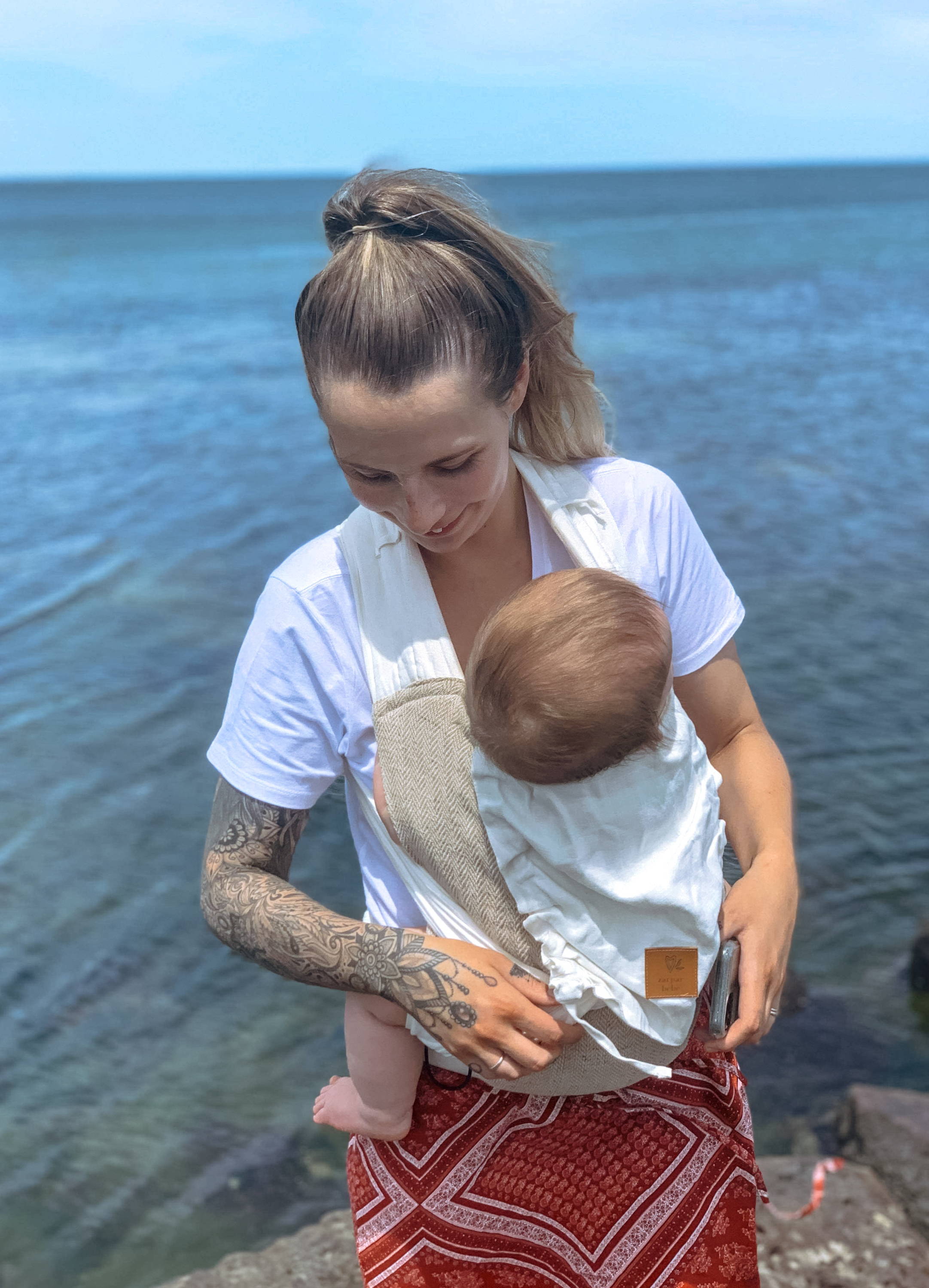 What does self-care look like for you in this season of motherhood?

To be honest, self-care and I haven't been having the best relationship lately. I have been neglecting myself a bit too much. I'm at a stage where both my boys are quite needy throughout the day. Leon's learning some big emotions being 3 and Obie's just started to walk, and we all know how that goes. My day is filled between the two of them and I often forget myself. In the time I do find spare at night when they are in bed when I'm able to peel them away from me (co-sleeping) I spend with my husband as he needs my attention also. So, at this current season in my motherhood journey, self-care is lacking.
I do however make myself find time to do my hair and makeup most days. Even with the kids climbing on me, we kind of make it a daily thing. Leon brushes my hair while I do my makeup and Obie plays with my makeup bag.
I am going to focus on allowing myself to take 10 minutes daily to do some yoga. I used to do daily yoga, a weekly Sunday night salty bath and journal or blog. I need to start putting these small things back into place, as well as starting to eat 3 meals a day again.
Your passion for helping women with their breastfeeding journey is pure magic. How did your journey play out?

Thank you so much, I am so passionate about all things's motherhood, not just breastfeeding. However, it has been such a huge part of my personal journey, I can't not share about it.
I absolutely love the anatomy behind it and the bond it creates. I am so blessed to have been supported by my husband and the online community on Instagram or through Facebook pages that allowed me to be as informed as possible to continue my own personal journey.
I was also so concerned with the misinformation being shared across social media. The image so many influencers portrayed of postpartum and motherhood. It affected my postpartum journey the first time around because I set expectations on myself from what I was seeing the media portray. This leads to disappointment and being misinformed.
Comparing yourself to the influencers you see on social media can be extremely dangerous hence why I wanted to start sharing my own journey. The reality, the raw and honest aspects of motherhood.
To not only make myself feel less alone by the women that would and do connect with me on a daily basis and that relate to what I post, but to also show the other women who may not be confident to reach out, comment or like my posts. To show them they are not alone, and it is okay to not be okay. I don't call myself an influencer, or even a blogger really because I'm not doing this for the likes or the numbers.
If my words and my posts, can change just one other person's day and make them feel less alone in this world. then that is enough for me. We are in this together, we all bleed red. You are never alone. There is always someone else out there feeling the same way. I promise.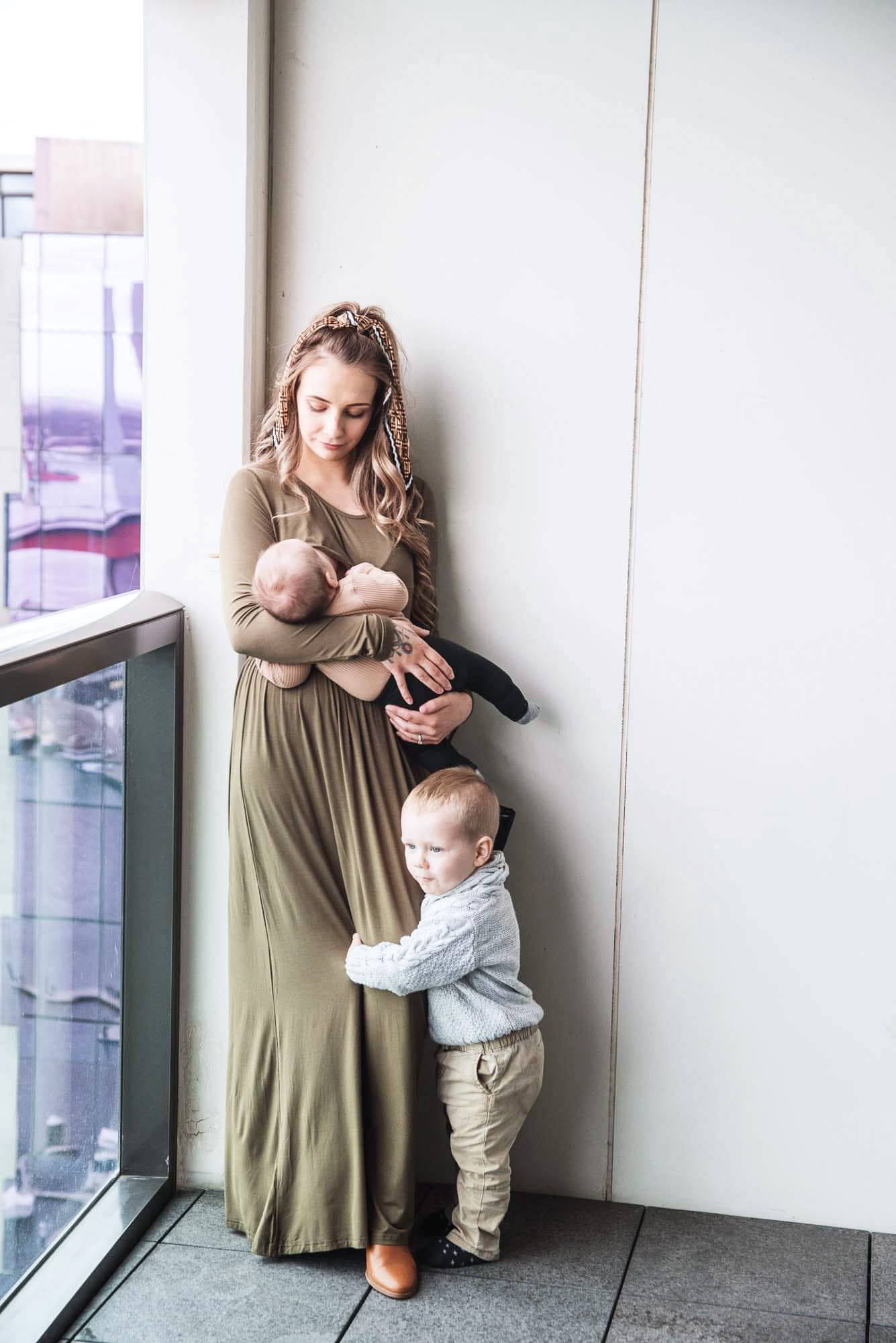 You show up so authentically on Instagram and we love that you share the highs and the lows. You recently posted about your journey with Postpartum Depression. How can we best support you and others that may be struggling?

Thank you, I truly do try to be as authentic and real as I possibly can be. It's hard and sometimes my anxiety peaks before I share certain aspects of my day or life. Or fear the judgment comes. There is always someone waiting to bring you down on social media. However, I must remind myself that these people are usually hurting deep within, they are seeking help and attention, and often it isn't a personal attack it is something within themselves.

Just like I said in the previous question, I want to show other mothers (or fathers even) that is okay not to be okay. The perfect mother, father or person for that matter does not exist. They are not real, and I think the media needs to stop portraying these expectations and images that so many younger men and women are comparing themselves and life's too, because it isn't healthy.

I want to be a part of the change in this generation. I want to show the world that it's okay to share your lows not just your highs. It isn't "fishing for attention" it is a form of expression, a therapy even. To write out your raw emotions onto a page and click send, or even just save to a file for only yourself to see or write in a journal, is a way of releasing those thoughts and emotions. The thing with sharing it to social media is that people can comment and often it is positive, they connect, relate, share their take and personal way that they too relate. This then has a butterfly effect and more and more people connect not only with you for posting but with each other and this is how communities begin.

Get those taboo conversations happening. Be real and honest with yourself and those around you. The worst thing you can do for yourself is to bottle it up and try to hide away your feelings and emotions because they are yours. They matter. You matter.

In regard to PPD and the support around. I think the best advice I can give someone to support someone with PPD is just by being there. Not pushing them to talk or to share but just being there. Reassuring them they are seen, heard and it is okay. That this doesn't change your mothering ability and your baby still loves you. That she matters, she is the glue to the family and if mums not okay then no one else is. Remind her to put herself first. Seek help where needed.

There are amazing support lines. I turned to PANDA in Australia. They were and are incredible and it is all confidential via the phone or in person. Absolutely life changing.

It also helps to remind them that medication does not make you a bad mother. Nothing about PPD makes you a bad mother. You're a good mother for seeking the help you need and there are millions of other women going through the same thing.

If there is one place in the world you could take your family tomorrow, where would that be and why?

Bali, my soul craves Bali. I have never ever been but everyone I know has and it is screaming my name to visit. I need the sunshine, the beach sand and of course the culture.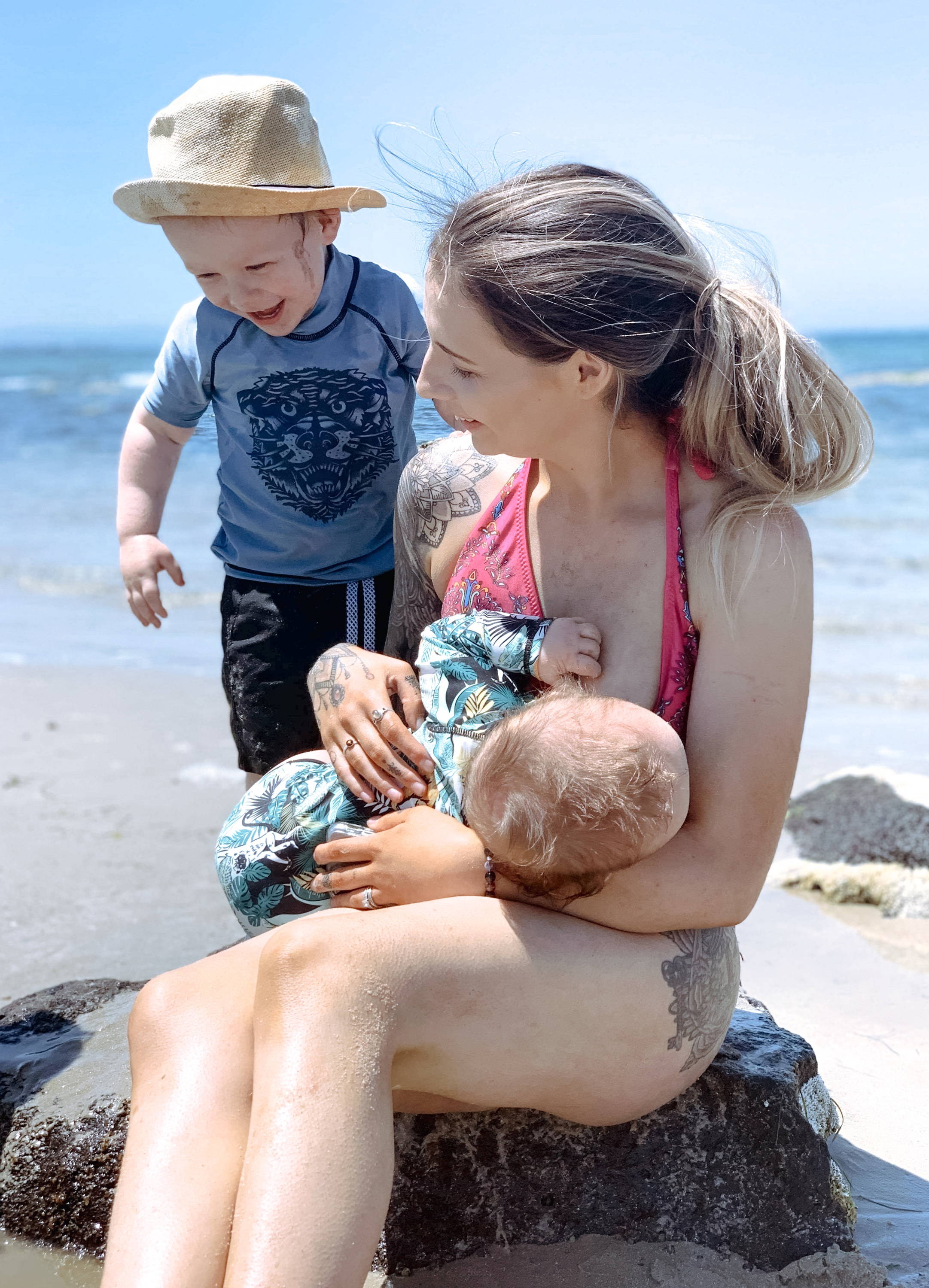 You can find Sharnnah and her family on Instagram.

Click the button below to be taken on her journey.
Sharnnah enjoys our Bohemian Sand Wrap Carrier.