Meet Paula. Paula has been a part of the Zarpar community for many years now and has been one of our most treasured supporters. She was one of our very first customers, back when Jemma was handmaking every baby carrier in her spare room 4 years ago! It has been a joy to follow Paula's journey through motherhood. Below we chat with her about community, adventure and creative passion, as she shares a little insight into her days.
Come in and get to know this beautiful soul...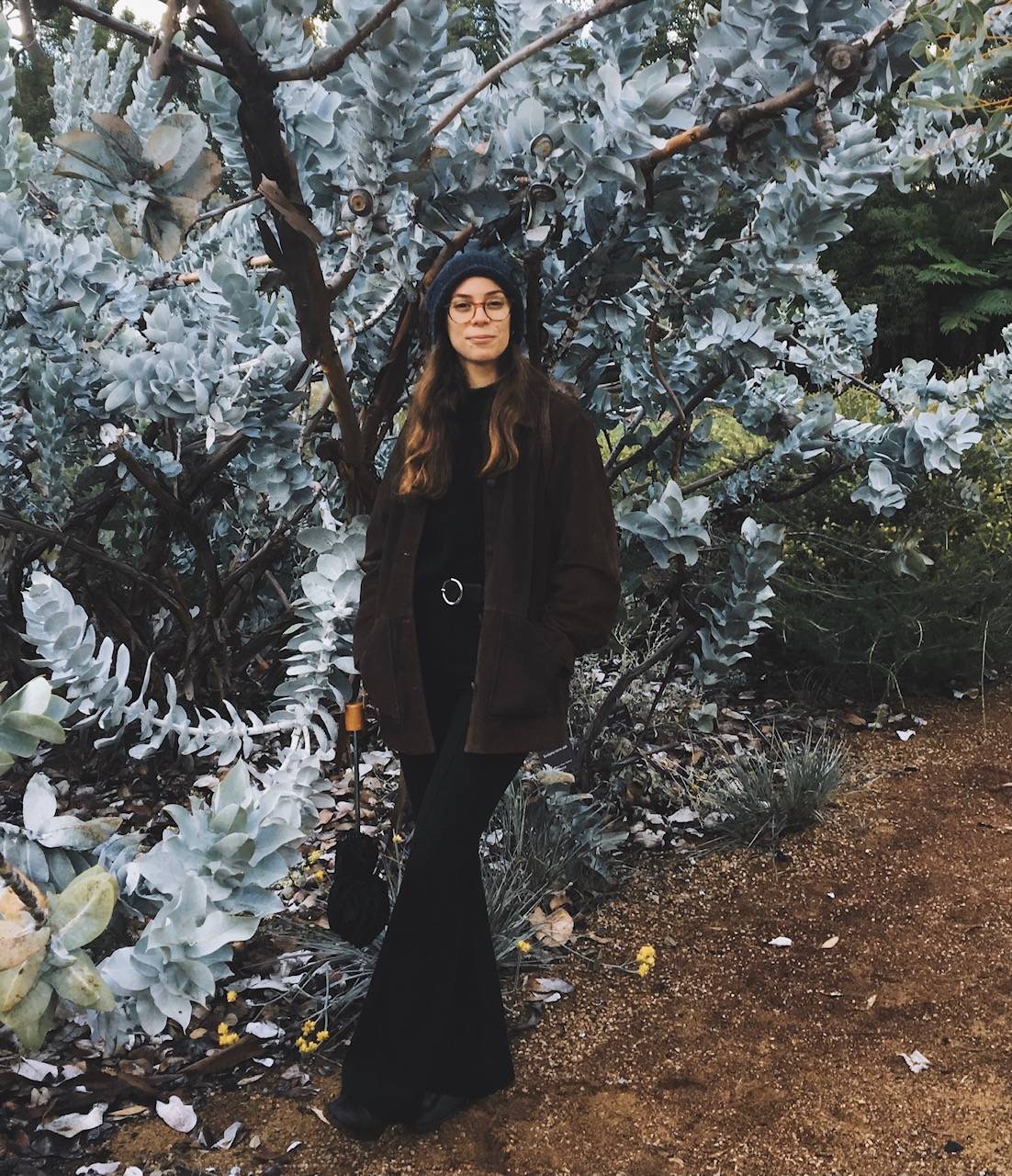 Who makes up your gorgeous family?
We are a family of four special people. My name is Paula, my partner's name is Christo and we have two young sons. Vali will be three in one weeks time and Ziggy is nearly eight months old. We also have a wonderful dog called Delphie who is a much loved member of our family
We live in a gorgeous little town called Crabbes Creek which is located in the Northern Rivers area. We moved here three years ago for a slower life and love being a part of the little community. We have a big property with lots of room for small boys to adventure around.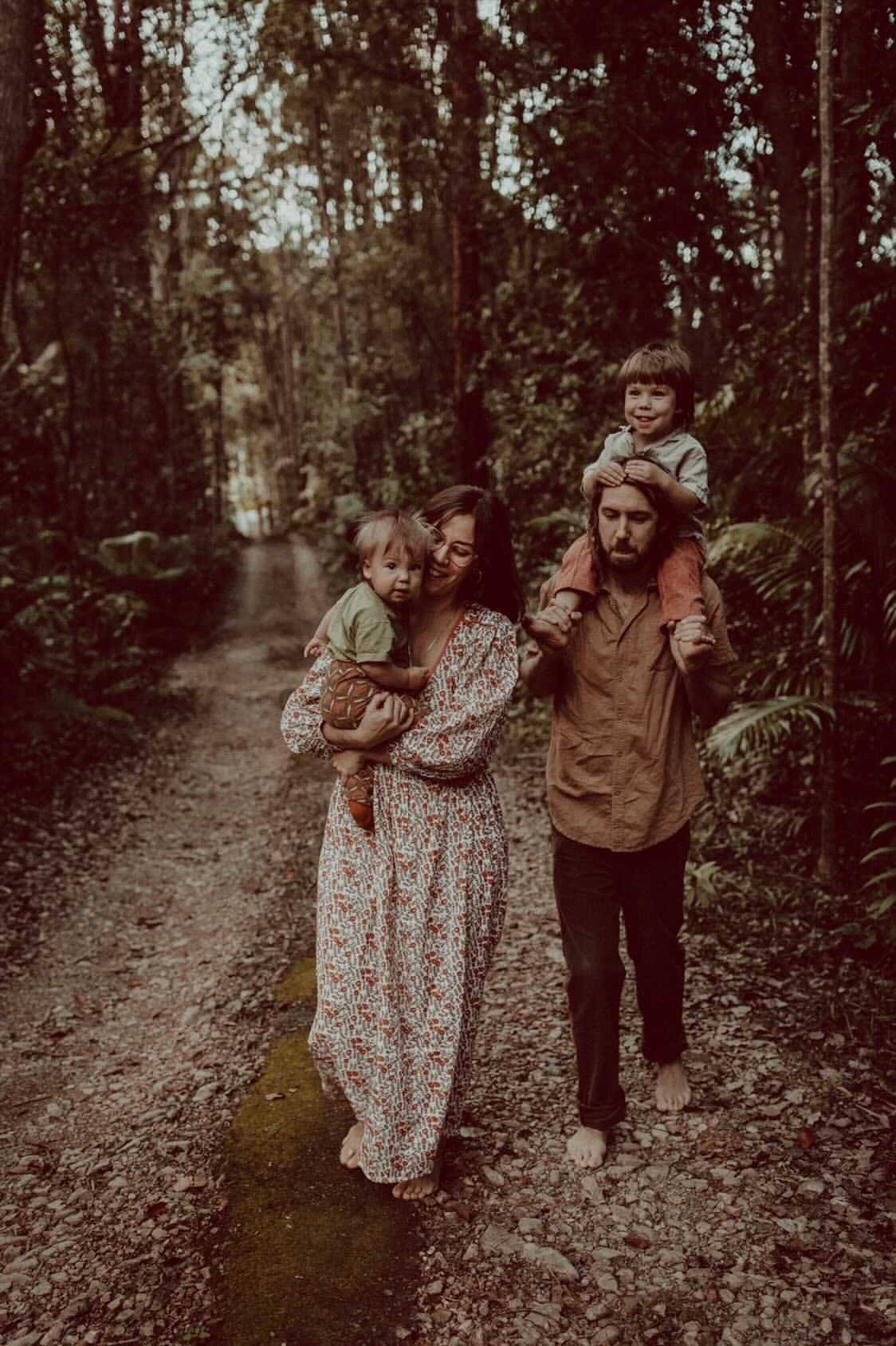 What are some of your favourite adventures to do together?
Christo and I have both loved travelling and adventuring and really enjoyed taking vali along for the ride. We love the snow, so going to NZ was an awesome adventure to take Vali on and we can't wait to take Ziggy to the Australian slopes this year. We also love bush walks and finding new places to explore in our local region.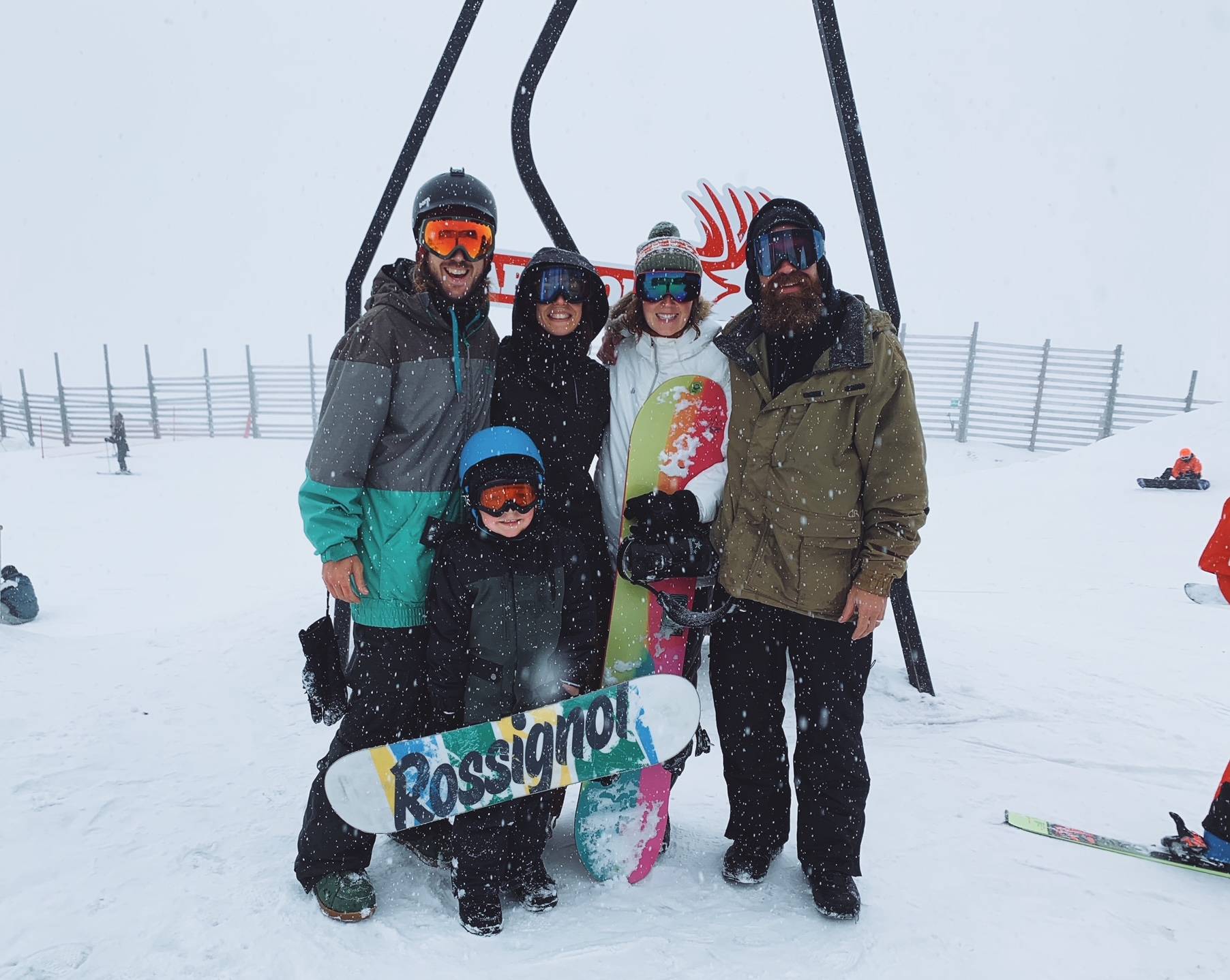 What has babywearing given to you and your family?
Baby wearing is just the best thing ever! It allows you to keep your little love close and safe whilst going about your everyday life. Both our boys have absolutely loved being in the carrier. It made travelling so much easier and is perfect for going on walks around our property. The carrier became even more important to us when Ziggy joined our family. It allowed me to keep him close whilst still being able to care for Vali. The carrier is also the best thing ever for feeding on the go!!!!! Both our Zarpar carriers are on high rotation.
Many people won't know this but you were actually one of my first customers, I would love to know what originally drew you to the Zarpar brand?
I originally came across your beautiful brand through Instagram. I was on the hunt for a carrier that was light and easy to use that also looked really nice. When I stumbled across yours it ticked all of our boxes and our original green carrier is still going strong! Jemma's guidance to ensure Vali was carried properly was amazing and I have loved getting to know Jemma through this amazing community. Many of my friends have been so impressed with the carrier and have purchased one when having babies.
Congratulations on your newest little love, Ziggy is a cutie! What's life like now with two little ones?
Life has certainly become much busier!!! I found the adjustment to two children quite difficult as I struggled to ensure I was meeting my boy's needs, whilst maintaining a household, connecting with my partner and looking after myself. I am finding a good balance now and the relationship that Vali and Ziggy now have is so special and beautiful to watch. My partner and I are slowly carving out time for ourselves which has been wonderful. Children make life somewhat hectic, however I have never been happier and feel so lucky for the life we have built that is so full of love!
From what we can see, it seems you live a very full life surrounded by beautiful friends. Can you tell us what community and friendship mean to you?
Our friends and family are so important to us. We have a really special little community of friends that have been integral to our life down here, particularly now we are parents. It is so important to be able to connect with people that are in the same season of life, to share the high and lows and to support each other as best we can! When Ziggy was born we had so many amazing meals cooked for us and friends touching base to ensure we were okay! Family and community are everything!
What is your life's passion, aside from family and motherhood, what fills up your soul and how do you follow this passion?
I would say my life's passion yes beside being a mumma and partner would be to be creative! I painted my whole life and have always loved being creative with my style, both with clothing and my home. The painting side has been neglected since having children, however it's something I would love to get back to. I would also love to fulfill this by one day growing my little seconds page or being a part of beautiful sustainable clothing company etc. Dream for the future ❤️❤️❤️❤️
Finish this sentence: I am always inspired by…
I am always inspired by nature as it always has the ability to shift any mindset you may be in. Getting out into the elements calms my boys without fail every time and always helps me to feel calm and grounded when I need it!
To follow along with Paula and adventures, you can find her on instagram...
Paula enjoys our Refined Stripe Snap & Eucalyptus Carriers