Meet Natalie, and her family living slow and mostly nude from their tiny home on wheels.
We talk about bus life, pregnancy and manifesting your dreams...
Come in and get to know this beautiful family...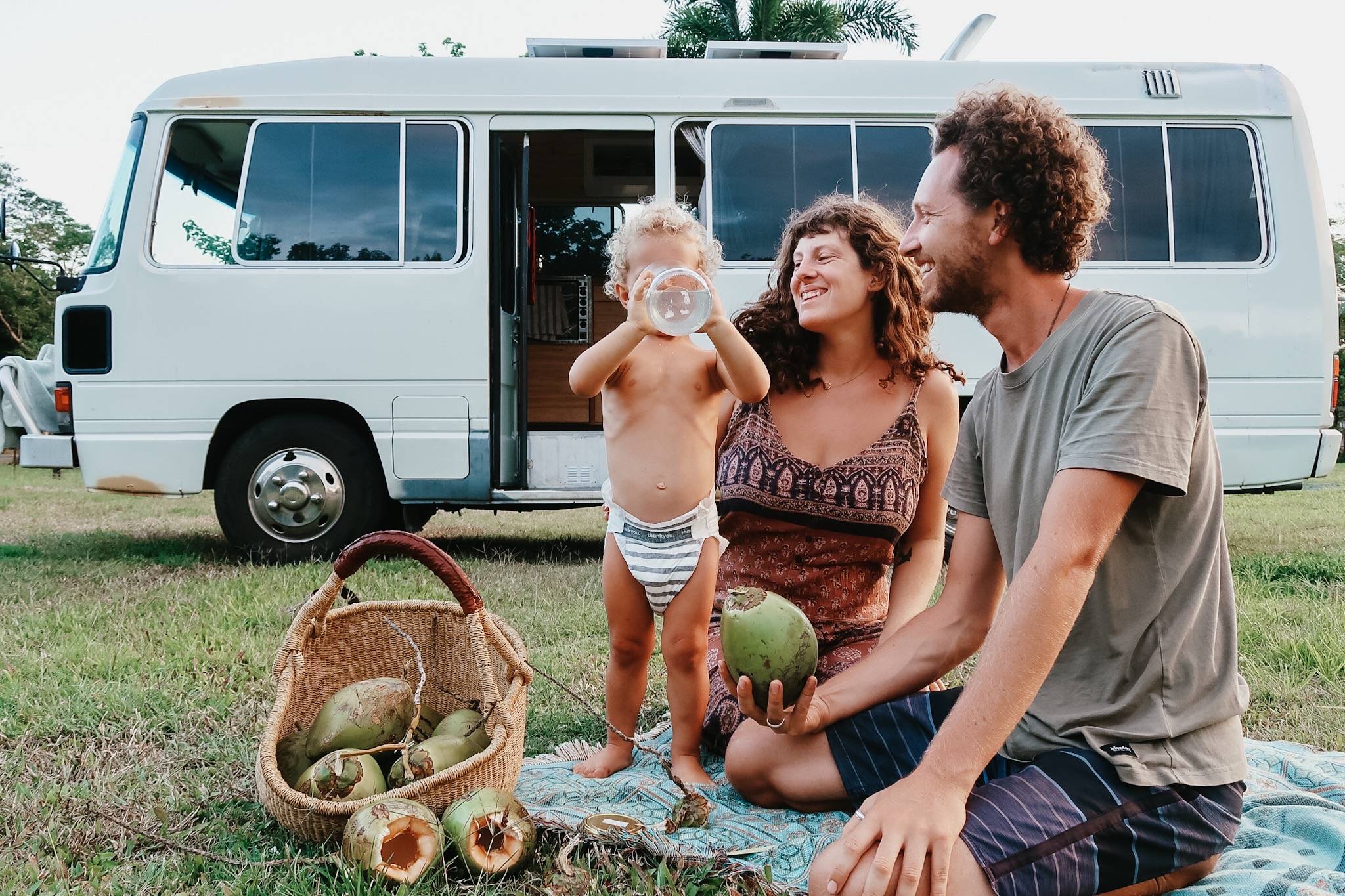 Who makes up your gorgeous family?
Hello! We are me, Natalie, my partner Zac, our 2 and a half year old Tallow, and we are soon to welcome our little newborn baby - literally any day now!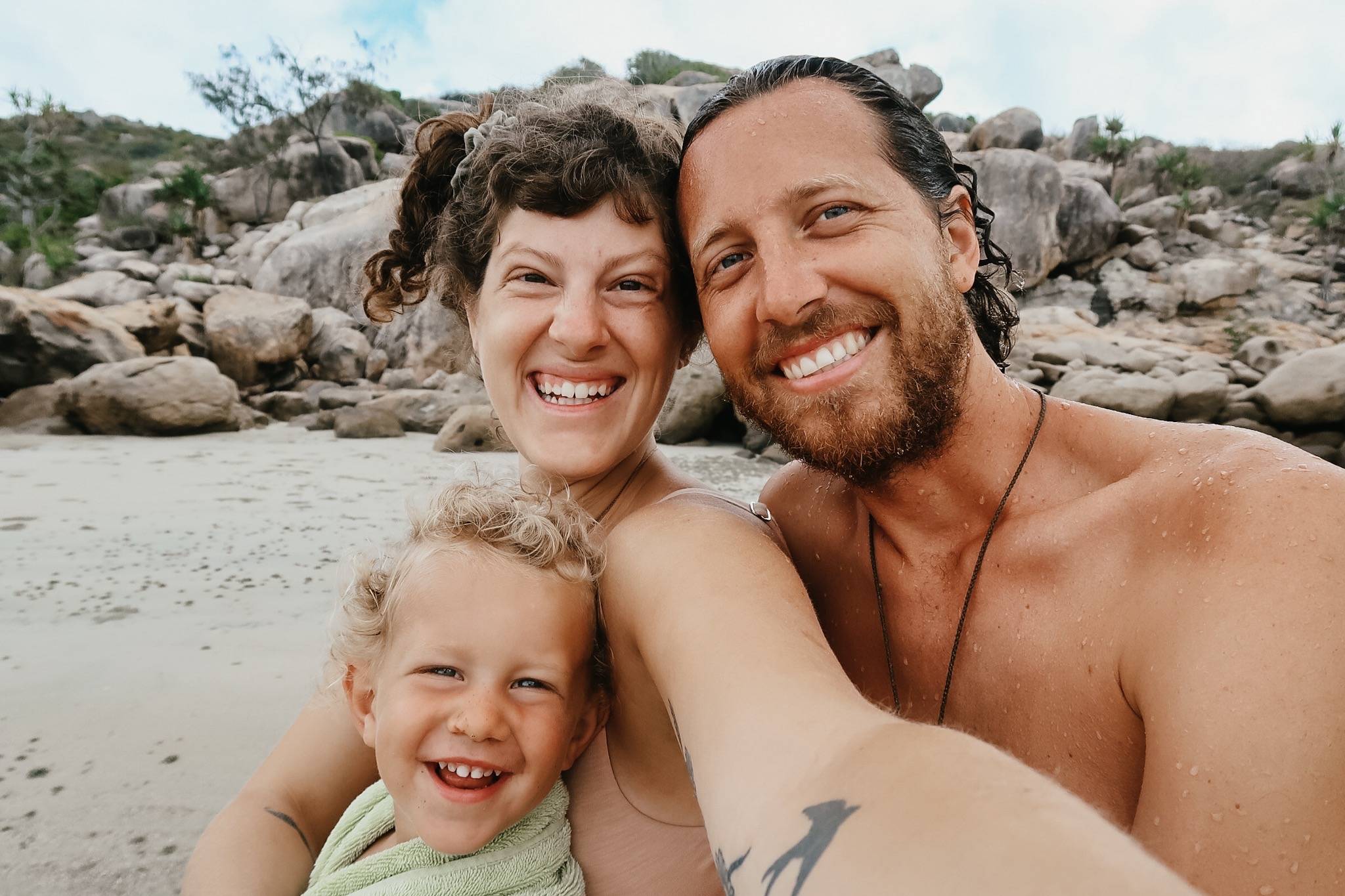 Home is where ever we are all together. For the last year and a bit our home has been our tiny home on wheels (our self converted bus), and the open road!! We have traveled up and down the East coast of Australia since living in our bus. Now we are situated in a little fairy cottage in Northern NSW to welcome our new little one - this is until we decide what we are going to do next!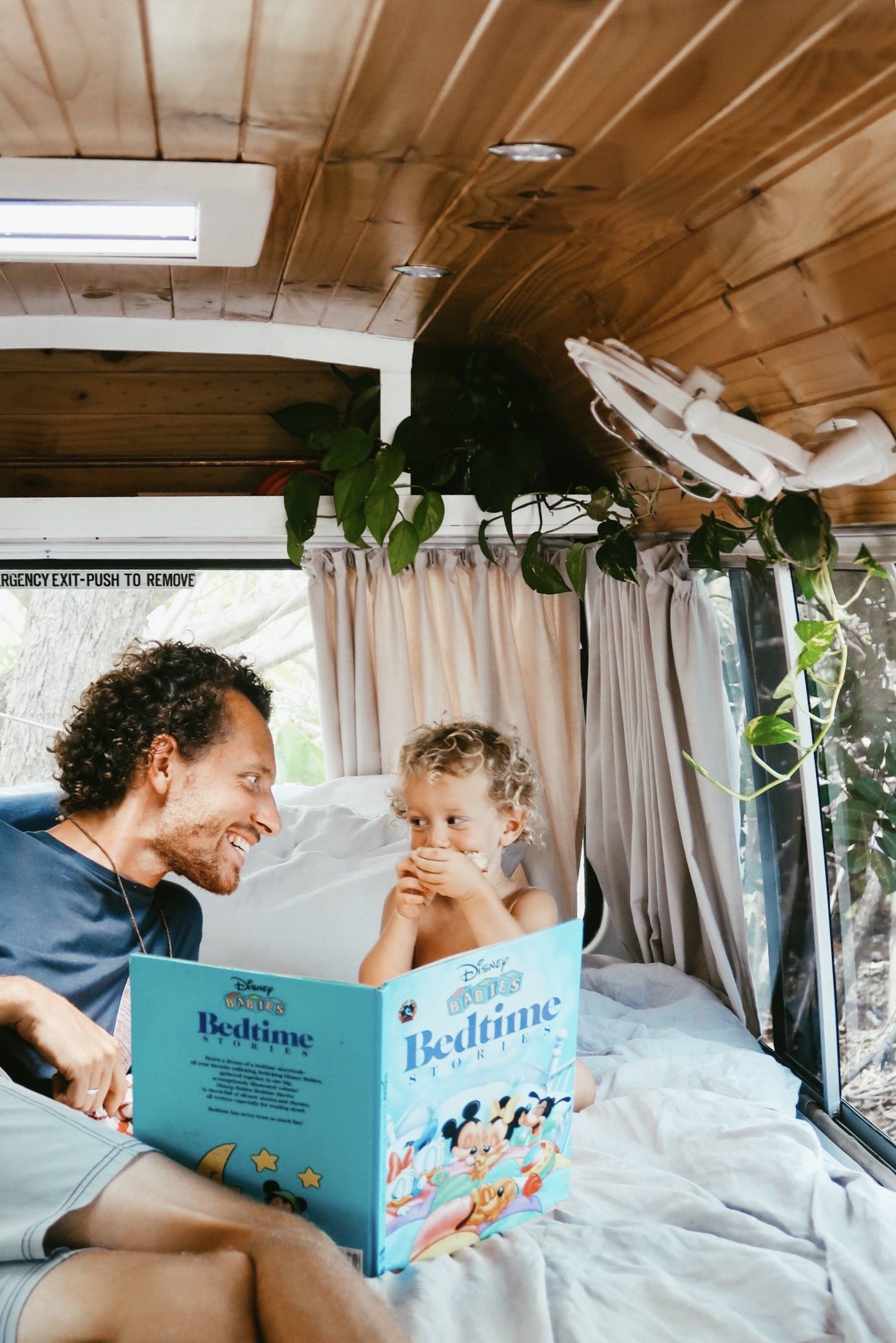 What are some of your favourite adventures you do together?
Most definitely the adventures we have had in our bus home. but in general just all of our adventures together has been amazing! We have been travelling basically since Tallow was 3 months old, and me and Zac did a lot of international travel before we conceived our first born... so many wonderful times!

What has babywearing given to you and your family?
Oh SO much. its given us comfort and closeness, connection and resilience, the ability to vacuum and parent at the same time haha! But in all honesty, we have been wearing Tal in slings since he was born and its something i am so incredibly grateful for.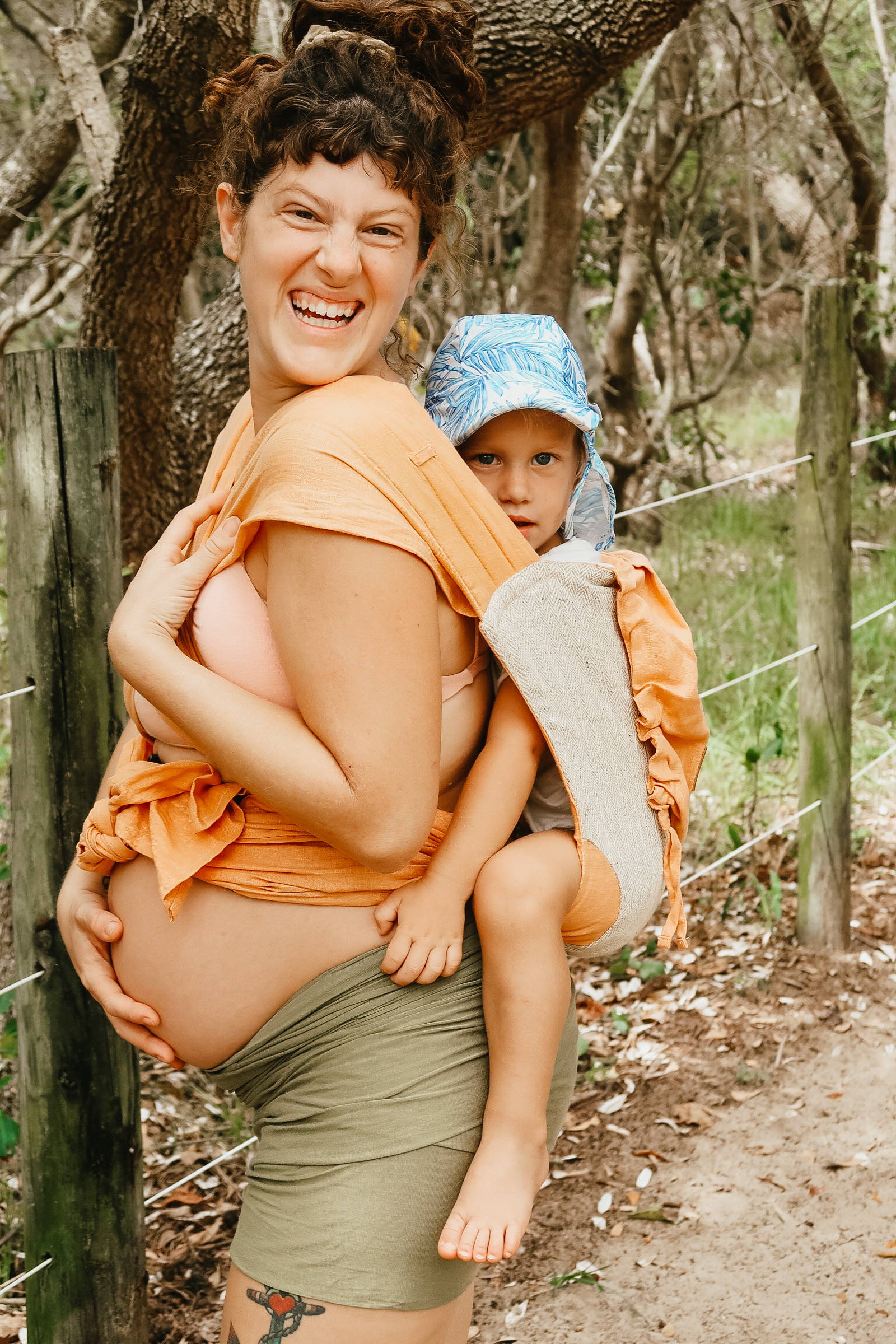 What does self-care look like for you in this season of motherhood?

Mmmm i love this question!! It mostly looks like slow days - both by myself and with my boys. Morning rituals,journaling, magnesium baths, meditations, baking, making tea, cleansing in the ocean... but ALSO, walks with my boys in nature, true divine connection with my son, long deep talks till bedtime with my partner. All the soul-shining things.

You are so close to baby number twos birth date... How are you feeling? How is this pregnancy different to your last?

I am feeling so supported and nourished, but also... SO READY!! This pregnancy has been SO different to my last for so many different reasons/factors. But i am grateful that this pregnancy has blessed me with an abundance of energy for the most part of it. And also, with a new understanding of... everything really!! The pregnancy and birth journey changes you.. i feel i have softened even more and surrendered too all that is.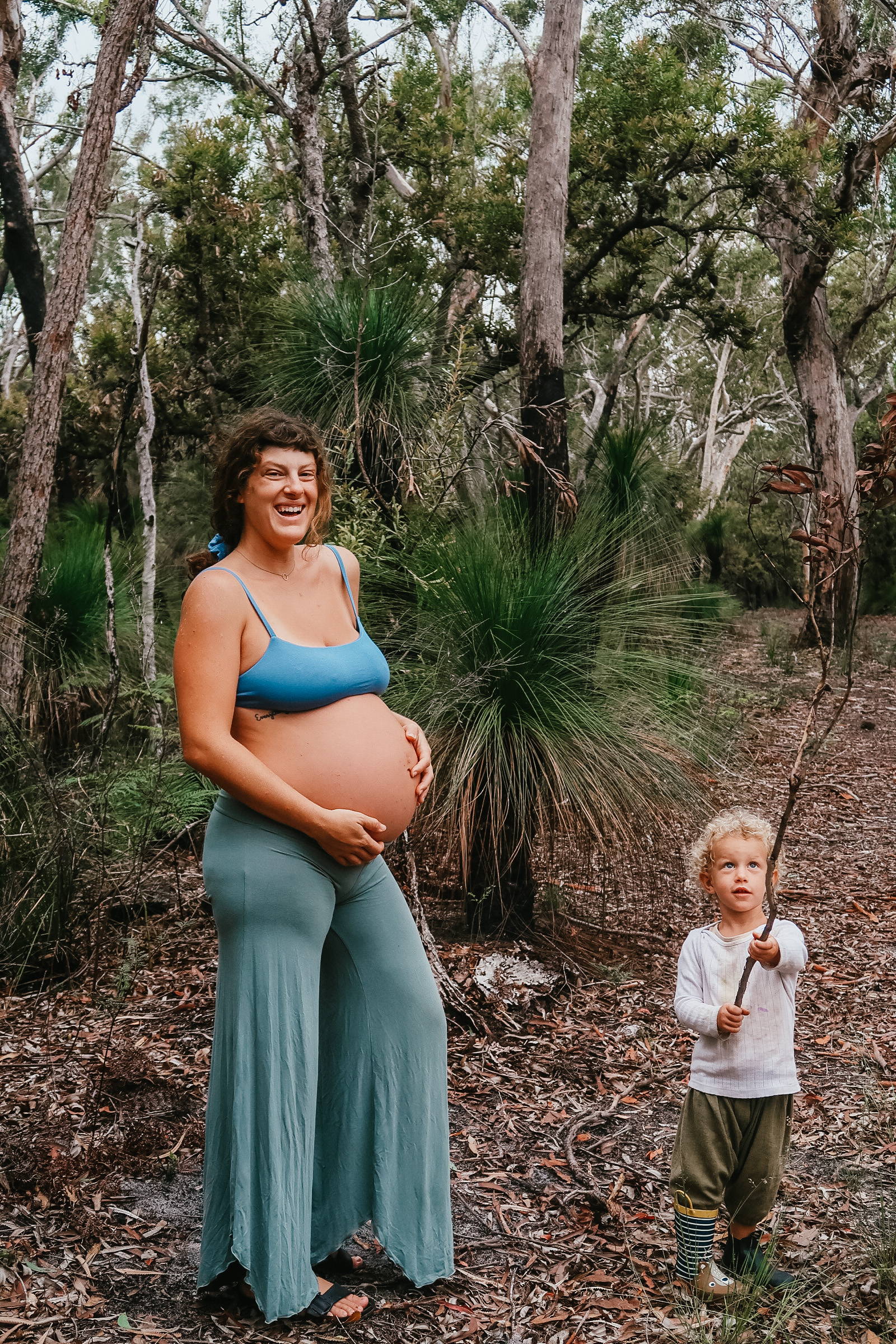 Can you share your top tip to manifesting your wildest dreams?

I could talk about this for EVER! But I suppose if you are wanting to really manifest your dreams, you have to start in your head - because if you can't sort that out, you wont have the capacity to TRULY believe in your vision. For me, manifesting my wildest dreams started with incorporating and working through self love, and self care... finding out what that meant to me, getting really honest with myself and the parts of me i didn't love, and then changing that story.

Your Instagram name is @Nataliethenudie, can you share more on this and your journey to becoming comfortable in your skin?

Absolutely! It started off with a naked photoshoot i did years ago in a daisy field with a friend who was a photographer - she called the series Natalie The Nudie. She knew that out of everyone she knew I would be up for getting naked in the fields.So it started off because i was so comfortable with being naked around others, for me it has always given me a sense of freedom I couldnt achieve in any other way. But slowly as my life has formed I now believe the Nudie stands more for everything in life, stripped back, to its raw and natural self/purpose. I believe it is a great representation of how i live my life overall :)

If there is one place in the world you could take your family tomorrow, where would that be and why?

Well we already have plans to spend a few months in Indonesia later this year so i guess I would say there!! Otherwise... Hawaii, for sure.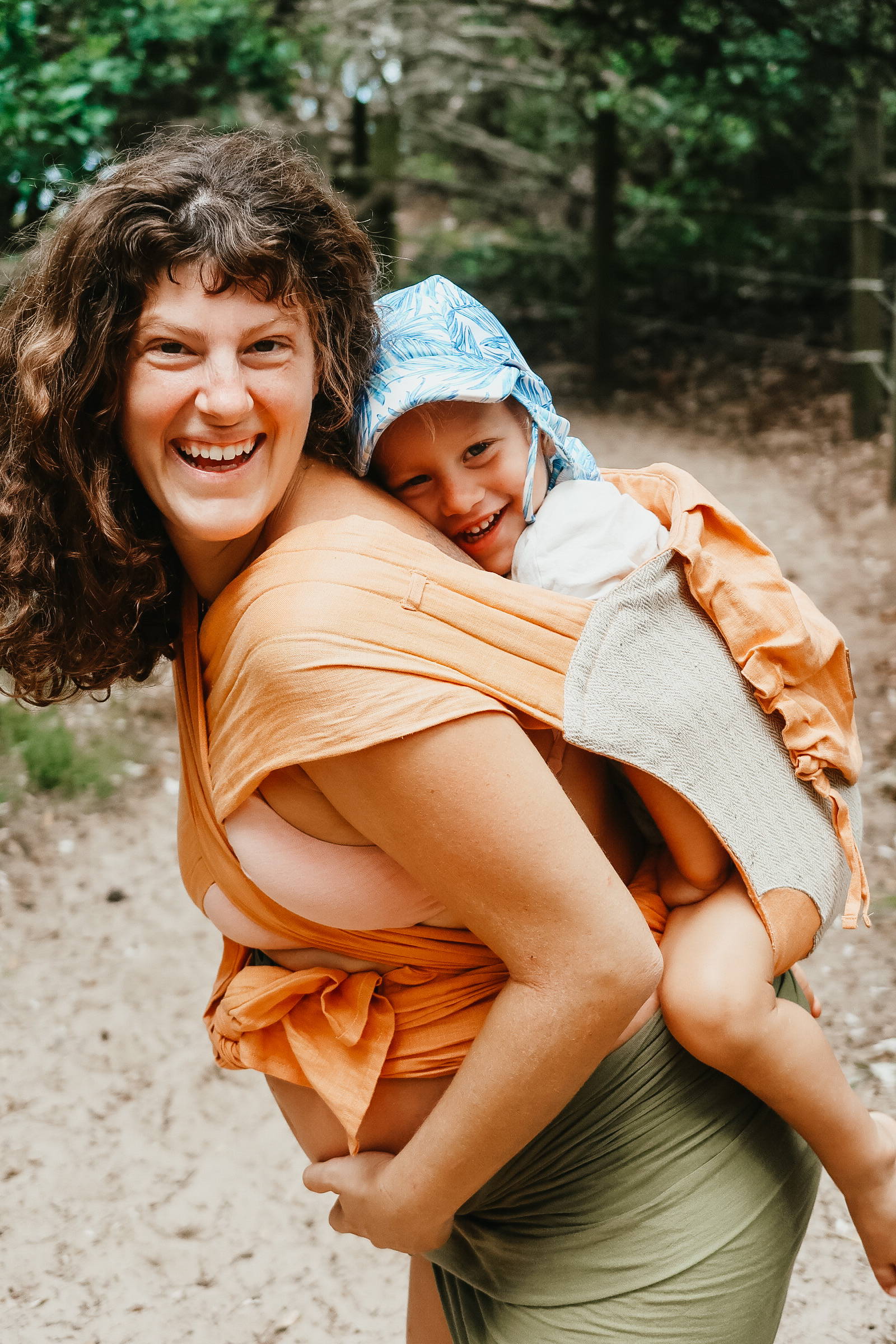 To follow along with Natalie and her family you can find her on Instagram.

Click the button below to be taken on a beautiful journey...
Natalie enjoys our Orange Blossom Wrap Carrier.