Today we introduce you to the incredible Naomi of @boys_run_free.
Naomi is a homeschooling Mama of four boys who live their home and school life on the road in their caravan.

We have been following Naomi's journey for many years now, so we were so excited to get to chat more with this beautiful woman! Come in and get to know a little more from her family...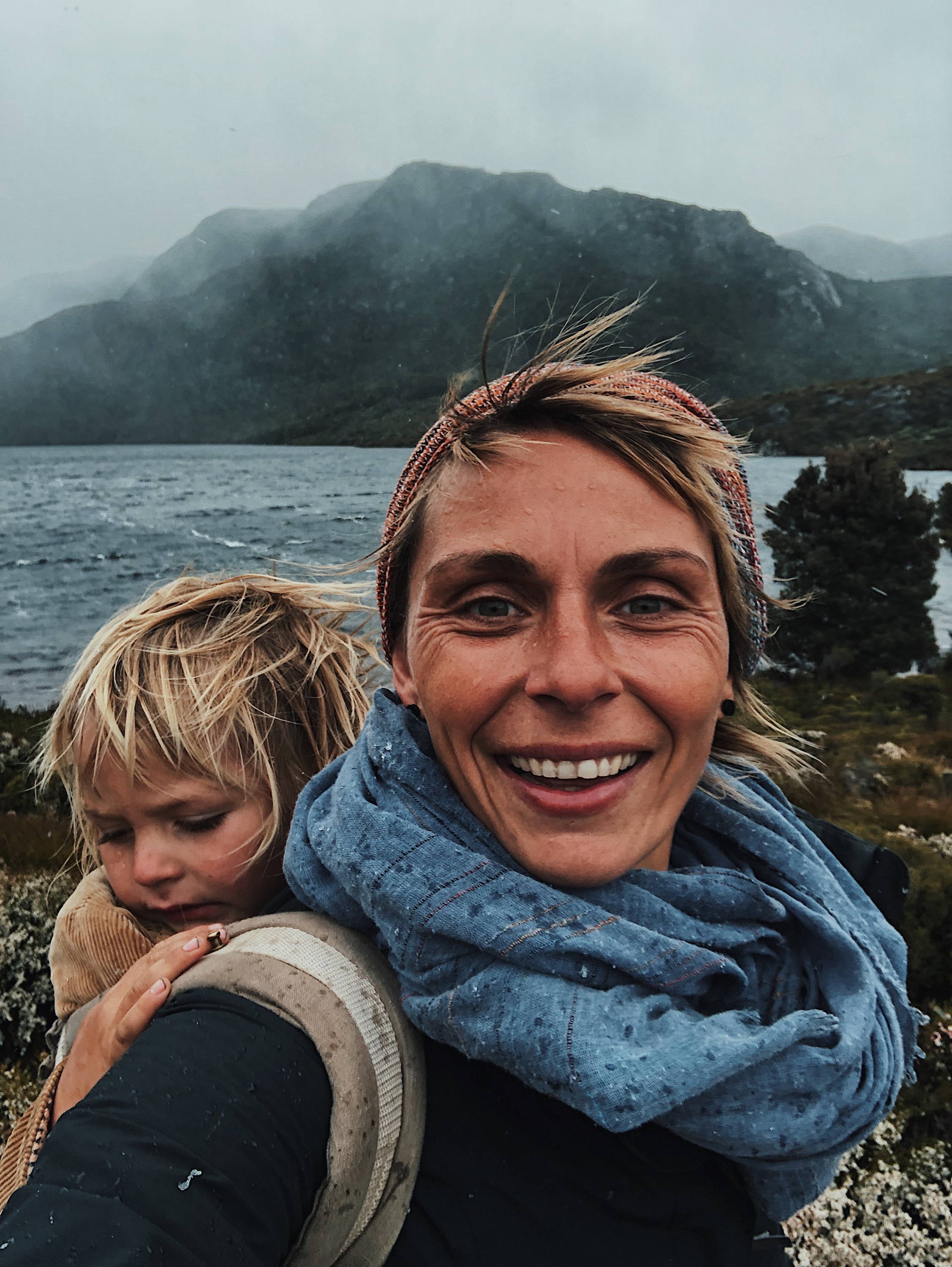 Who makes up your gorgeous family?
Chris (my lover), Sol (8 years), Nullah (7 years), Ollie (5 years) & Alby (3 years).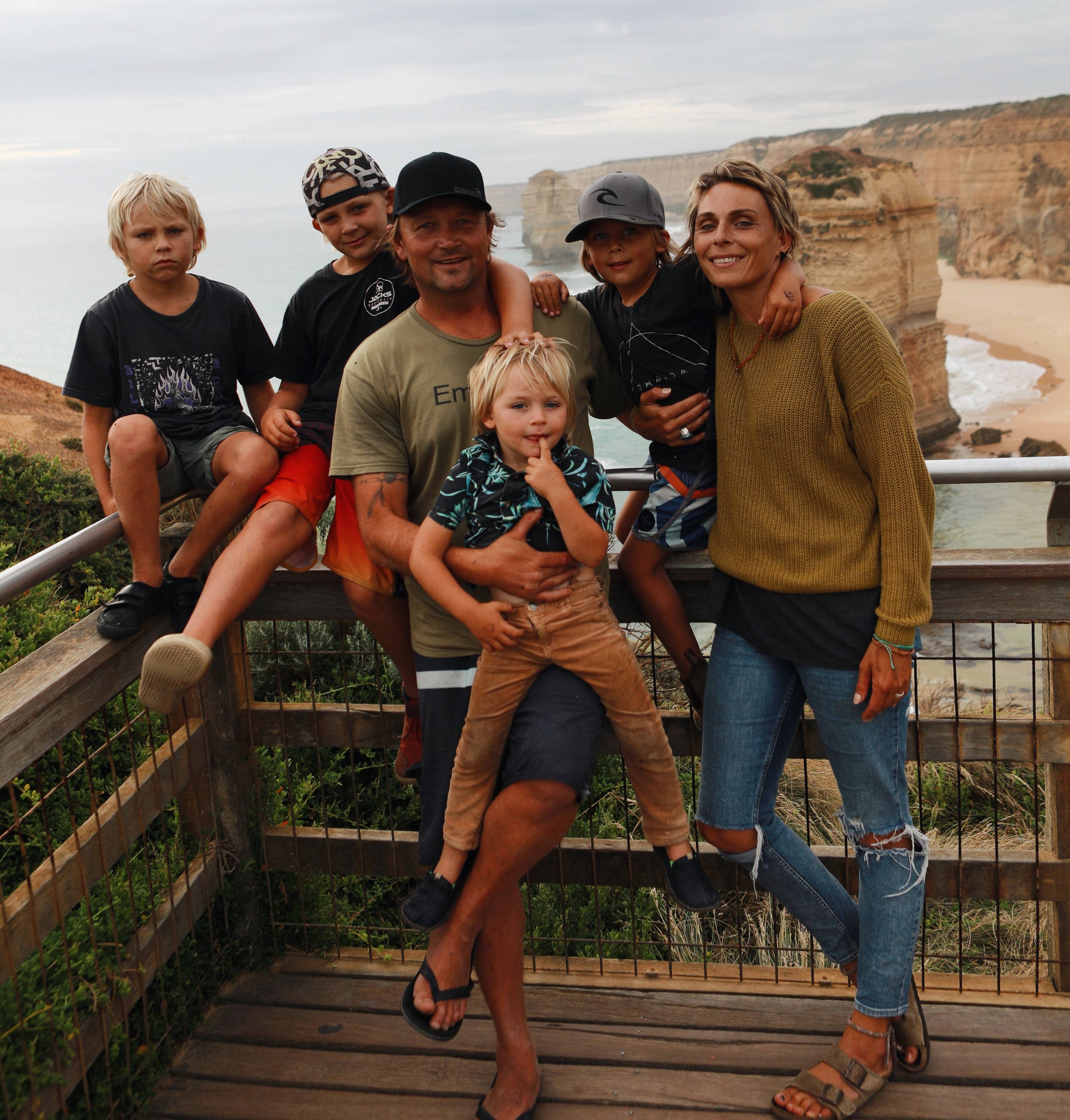 Home is wherever we park it. Home is our caravan on the road.

What are some of your favourite adventures you do together?
Some of our favourite adventures are when it's spontaneous. We could be hiking up mountains, swimming in newfound rock pools, running through sand dunes when it's supposed to be bedtime or watching the sun set over the vast, wild and wonderful ocean.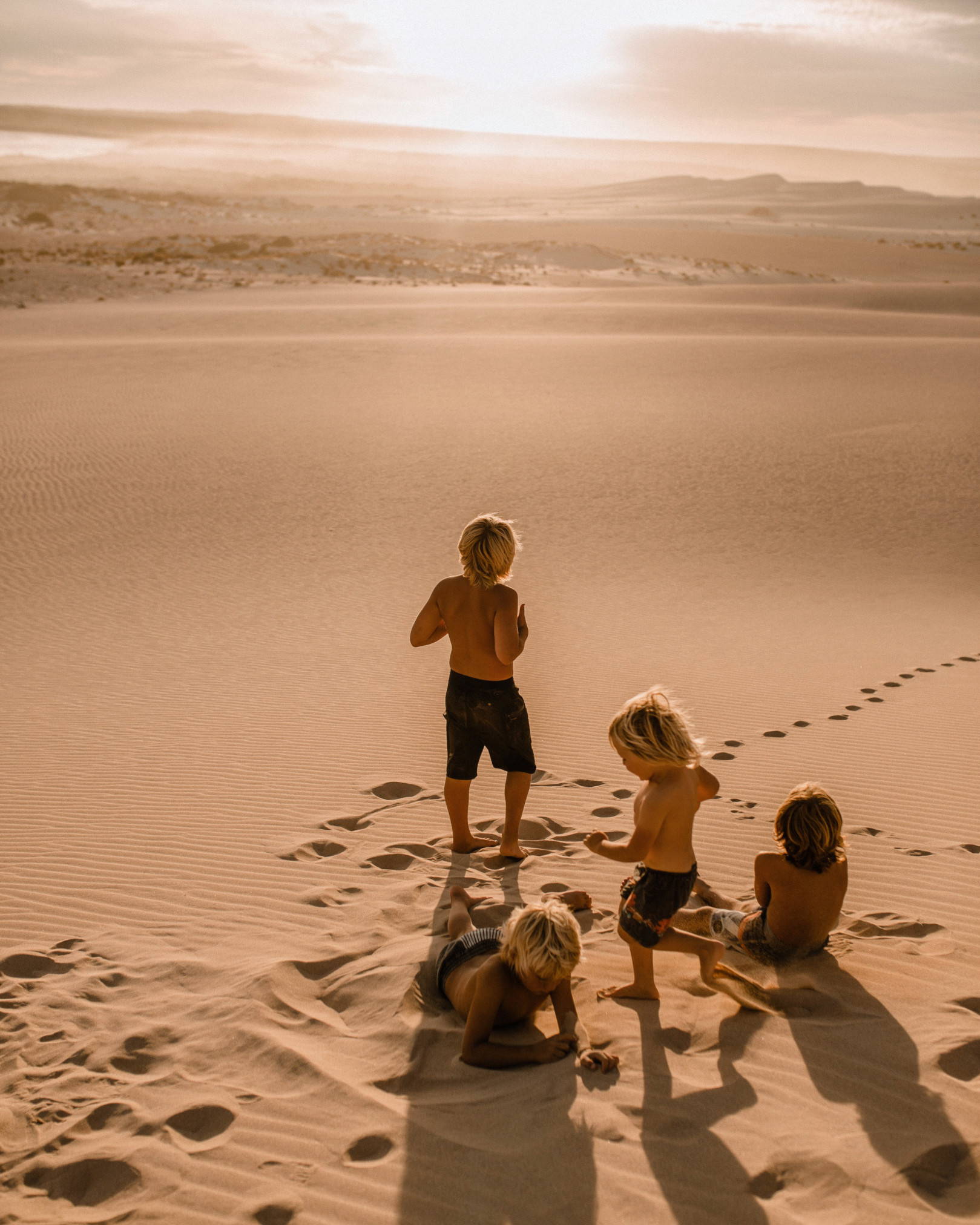 What has babywearing given to you and your family?
Having a baby carrier has given us opportunities to explore places we may have not been able to.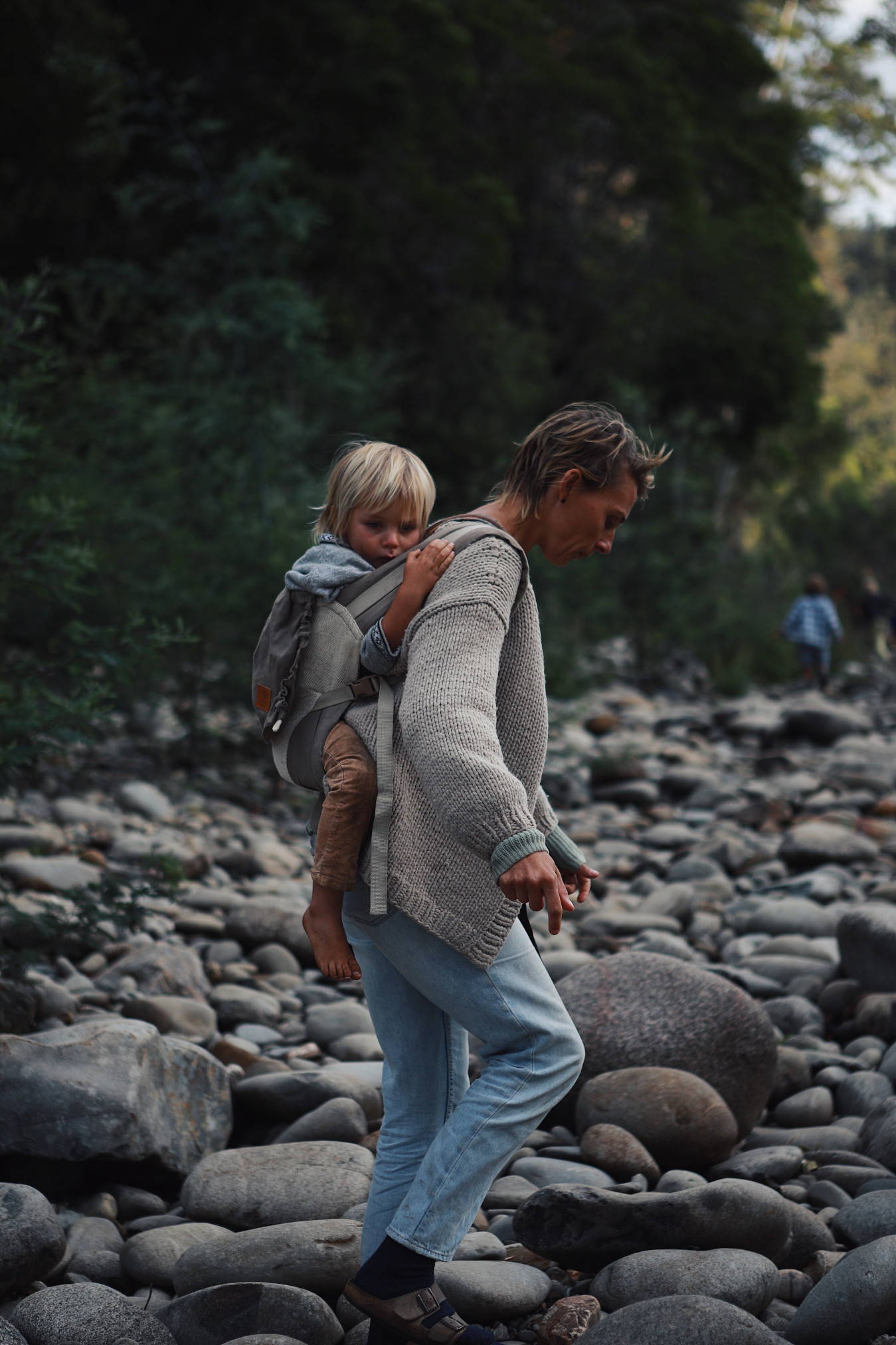 What does self-care look like for you in this season of motherhood?

Over these last few months I have really been more aware of allowing time to look after myself by reading more, taking the time to pray, exercising more, eating well, and making sure I'm taking essential vitamins to help me have the energy and capacity to be the best mother to my children.

You have four beautiful boys that you successfully home school... Can you give us a little insight into how this looks for your family?

Our boys have never been to traditional school, we have always homeschooled our boys in a way that has fewer formal lessons and more hands-on nature play. There are still books and writing the boys need to do, but it is mainly focused on their creativity and utilising their strengths. Chris and I both equally share the workload with the boys. Since we have been on the road we have not be allowed to carry on homeschooling the boys ( as in NSW ) the law states you cannot homeschool your children if you are travelling for more than 3 months, so we were forced to enroll the boys into Distant education. We have not enjoyed this process for various reasons, so we are trying to find alternative ways to educate them.

What are your best tips for travelling with children?

The best tip I could give is throw away the reliance of iPads and get them outside... Lead by example.

Tell us more about your transition from living in a house to living in a van?

The transition hasn't been too hard, as we have always lived our lives together schooling and living. The areas that have been a bigger transition are the smaller space, which is harder some days when preparing food, general living space or if it's raining outside. We are limited with weight restrictions, so there are many things we can't have on board. Every item is counted, from the clothing we wear, to the condiments we have in our pantry. We must be more thoughtful in what we are using such as water, and gas. It is such a wonderful eye opener to how much we used to use before we left.

If there is one place in the world you could take your family tomorrow, where would that be and why?

There are so many places in the world that I would love to see and to show our boys, that I couldn't even pick one. To be thankful and content in the place we are all presently in, is probably the best one to be in.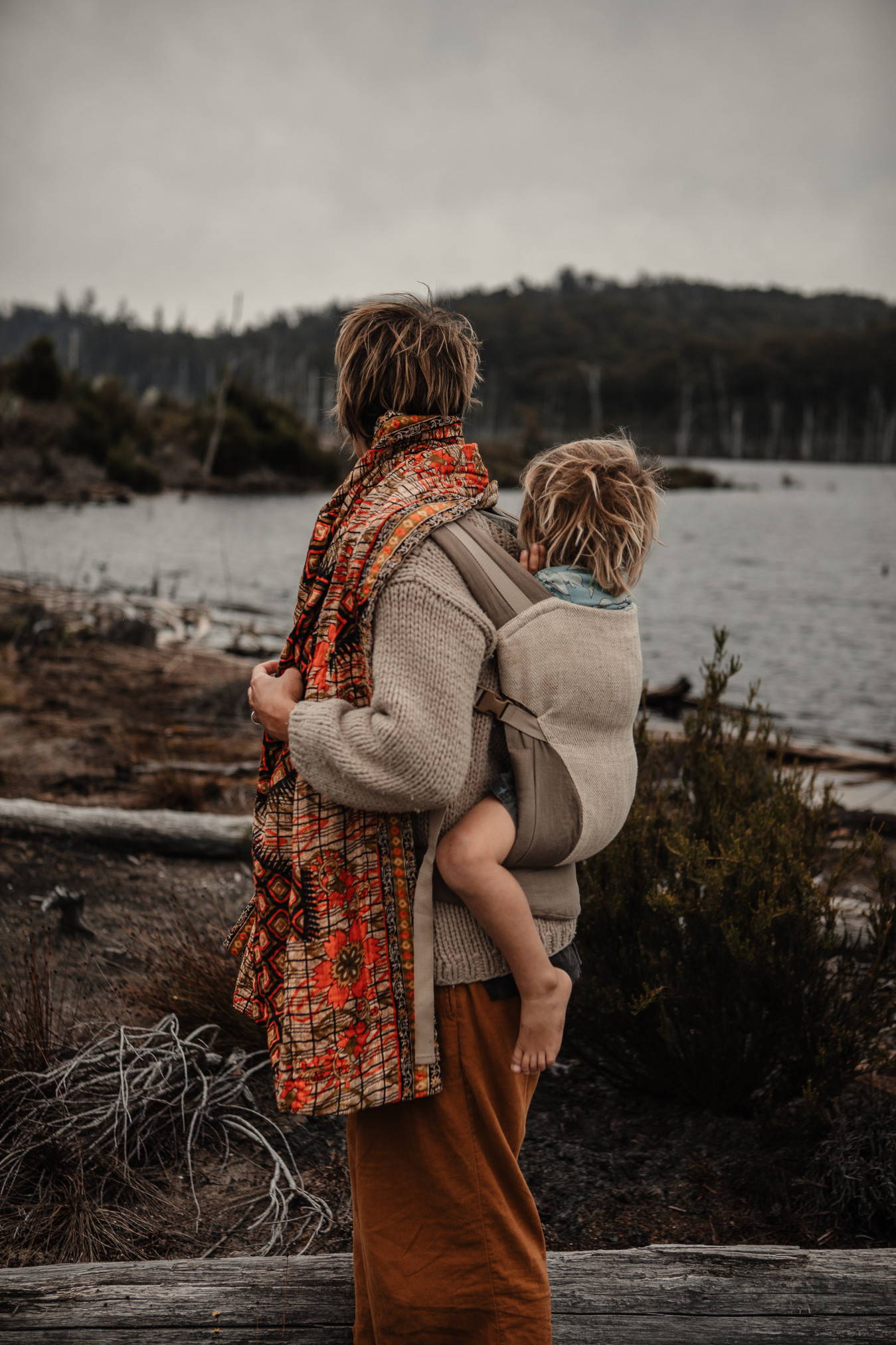 To follow along with Naomi and her families home-schooling van adventures you can find her on Instagram.

Click the button below to be taken on a beautiful journey...
Naomi enjoys our Earth Snap Carrier.