Introducing you to Madi and her water loving family from Western Australia.
Madi shares with us the importance of tribe and how showering with the door locked is a luxury.

Come in and get to know this beautiful family...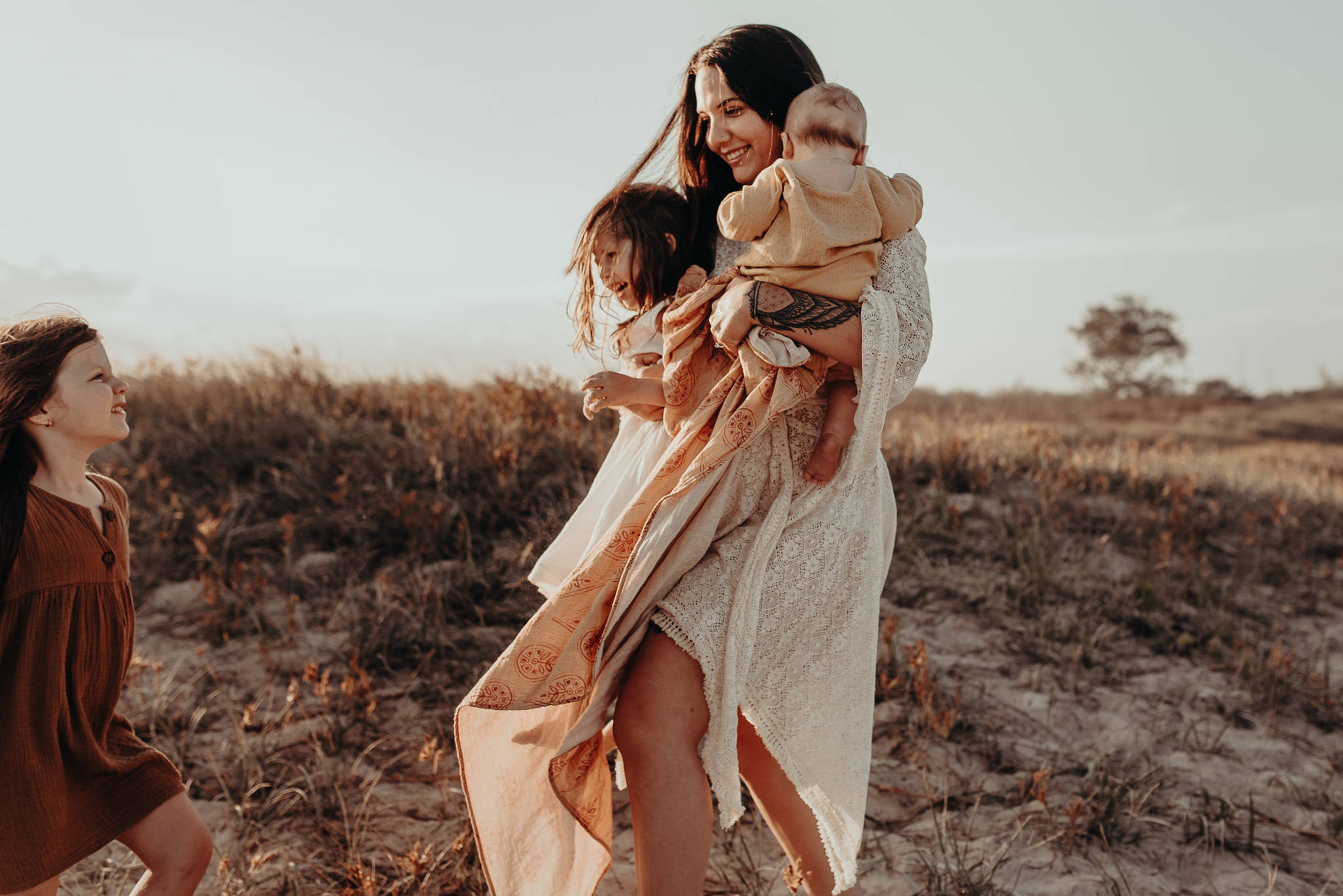 Who makes up your gorgeous family?
The Johnson Tribe consists of Myself, Madi, my husband Shaun, my girls Tigerlily (5) and Bluebelle (3) and our baby boy Sage who's almost 8 months!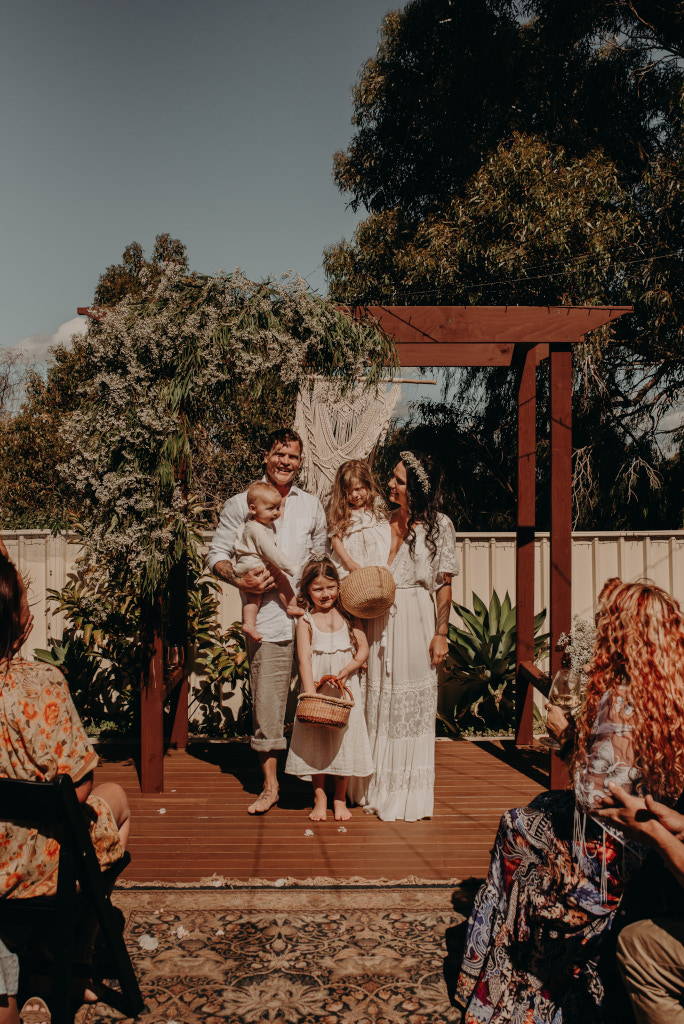 Home for me will always be Western Australia, we are both from a little town called Mandurah, south of Perth, but have lived and raised our kids on The Gold Coast for the past 6 years. Home really is wherever I am with my family, but WA will always hold a special place in my heart.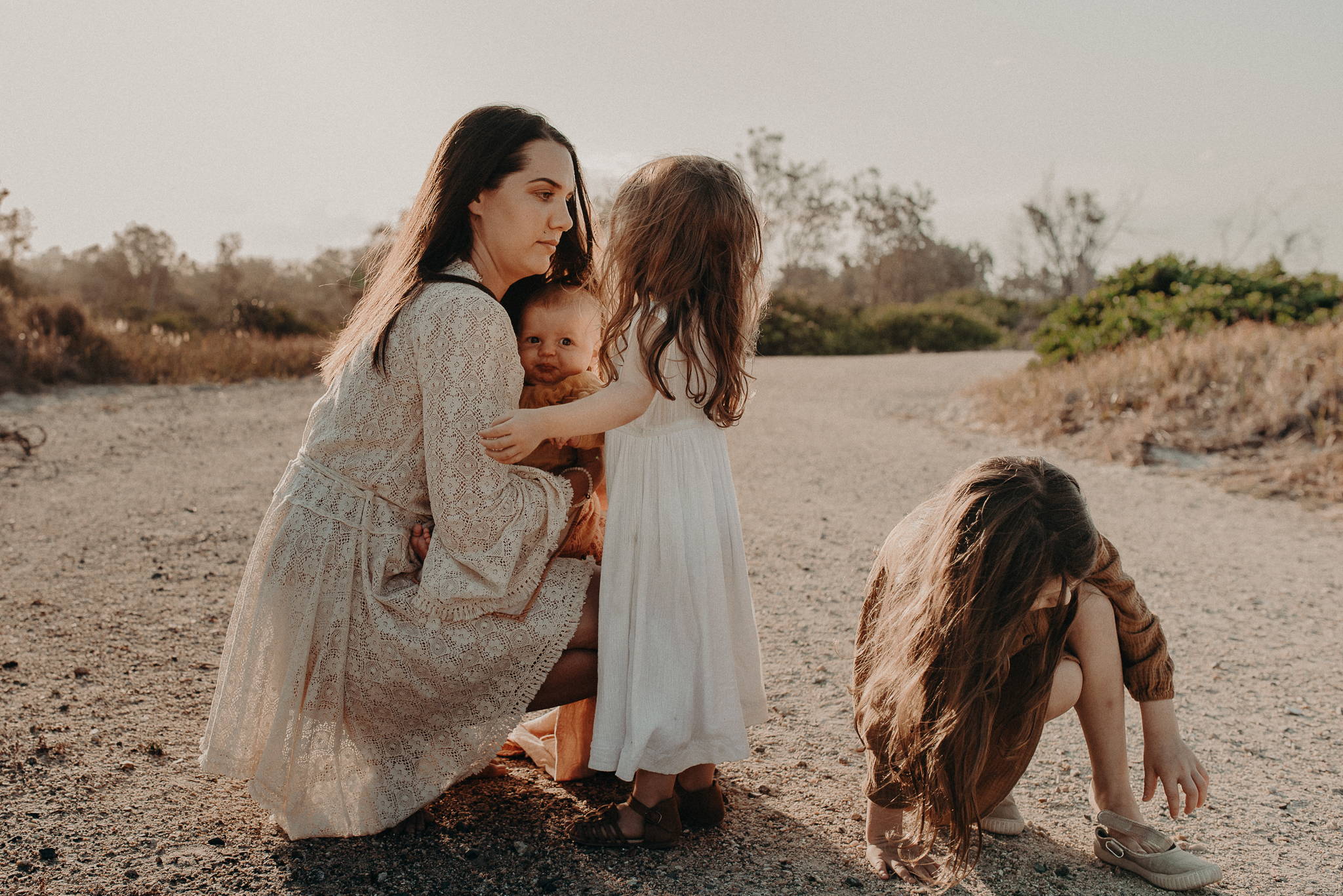 What are some of your favourite adventures you do together?
We love going away to new little towns either down in the Northern NSW coast or Sunshine Coast, staying in little AirBnb's and exploring what the local towns have to offer. If we are at home we try to get to the water as much as possible, it's so refreshing.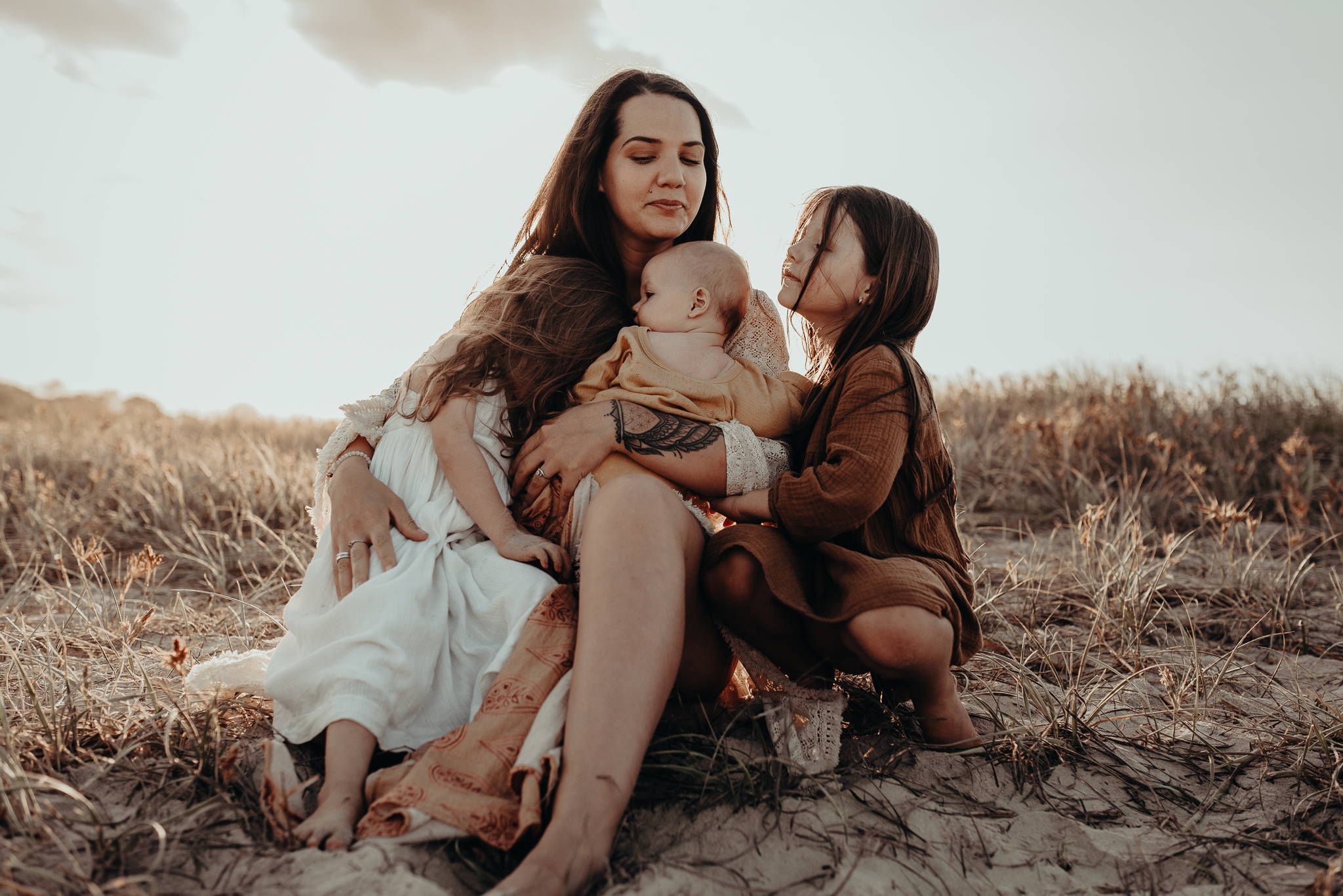 What has babywearing given to you and your family?
Freeeedom!! Having 3 kids means I really struggle with being outnumbered. Things like doing a grocery shop is like a military operation so having Sage strapped to my chest definitely helps a lot. Plus if we have to head out and he's due for a nap I can hold him close and he doesn't have to miss out.We co-sleep at home so it's nice he gets to continue that even if we are out of the house.

What does self-care look like for you in this season of motherhood?

At the moment ... having a shower with the door locked and being able to wash my whole body (including my hair, lol) ... also having a coffee in a quiet cafe on the 1 day a week that I only have 1 child.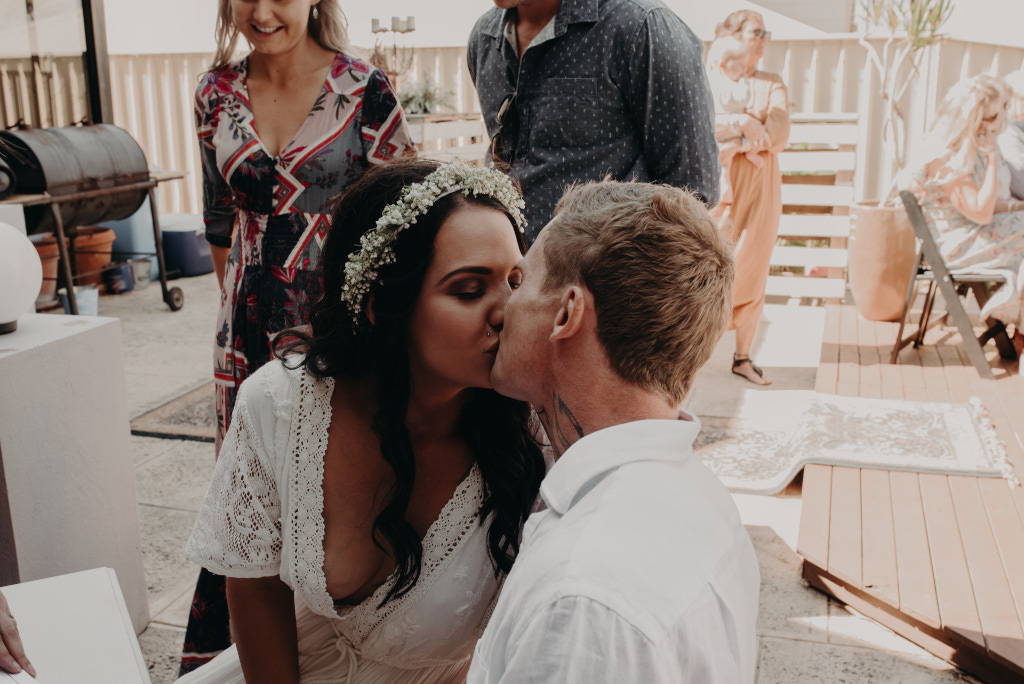 What does every mother need to get through the testing stages of motherhood?

A tribe! Surround yourself with people that actually get it, other mamas. We are all in this together. Put yourself out there, join a mums group! Do whatever you have to do. It really does help.

If you were given one whole extra hour to spend on yourself today, how would you spend it?

Eating a delicious meal slowly and not have to share, lol 😂.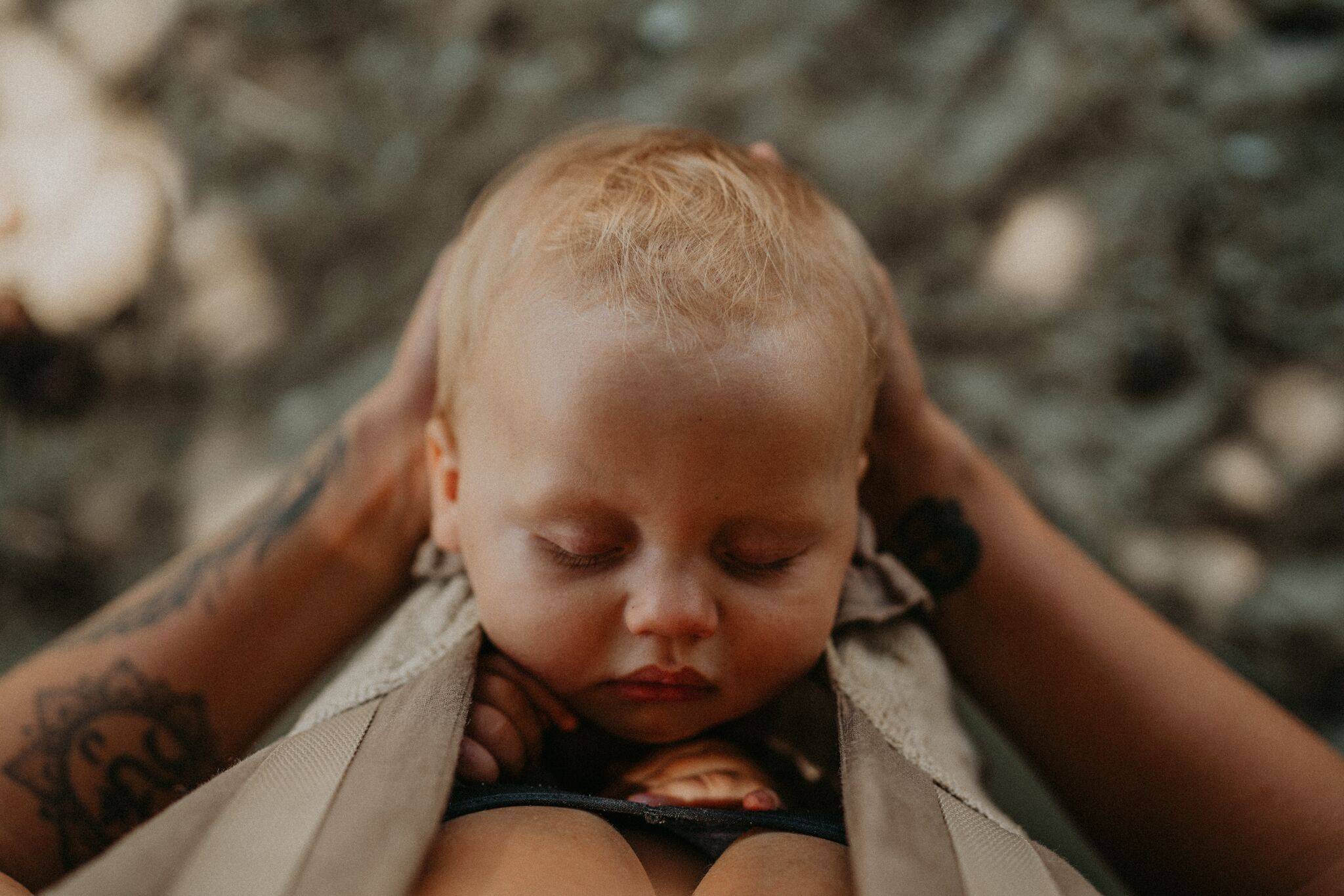 If there is one place in the world you could take your family tomorrow, where would that be and why?

Baliiii! Bali was a big part of my upbringing, we spent a lot of time there as young children and although it's changed a lot now I would love to take my family there to get even a glimpse of the culture it used to be. Plus the fooood!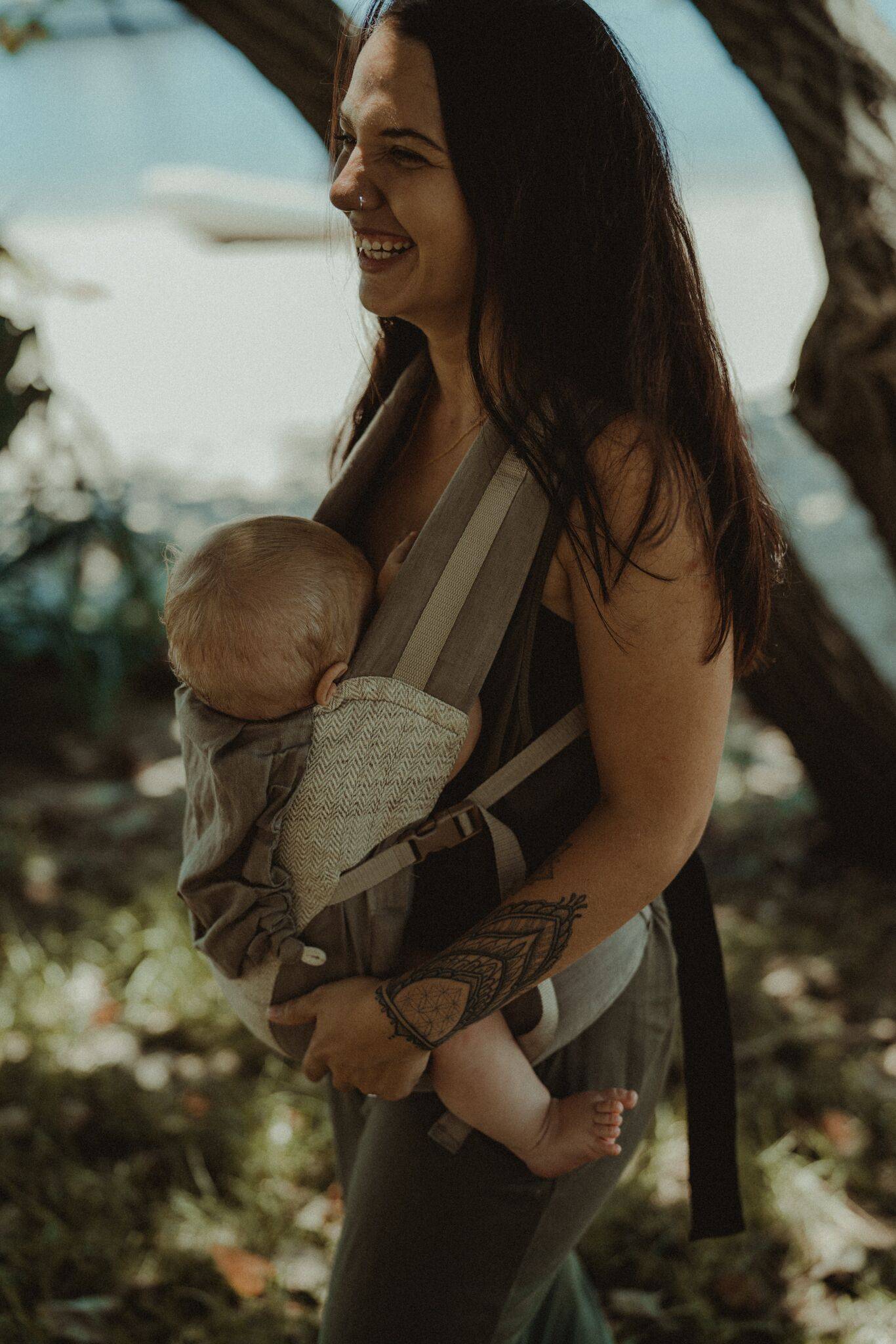 To follow along with Madi and her family you can find her on Instagram.

Click the button below to be taken on a beautiful journey...
Madi enjoys our Earth Snap Carrier.