Z. THE LABEL / HOMEBIRTH NSW
Introducing Josi. Josi is a passionate soulful mama of 2 living in the beautiful bushland of the Northern Rivers. She is a devoted advocate for Homebirthing rights working closely with Homebirth NSW and now the founder and creative director of the ethical womenswear brand Z. the Label.
We chat with Josi about her role with Homebirth NSW, the benefits of Homebirth and where to find essential advice for you and your partner on releasing any fears surrounding Homebirth as an option. We also take time to get to know her beautiful new brand Z. the Label and how she finds time to juggle it all.
She has a huge amount of inspiration to share, we hope you enjoy this beautiful conversation...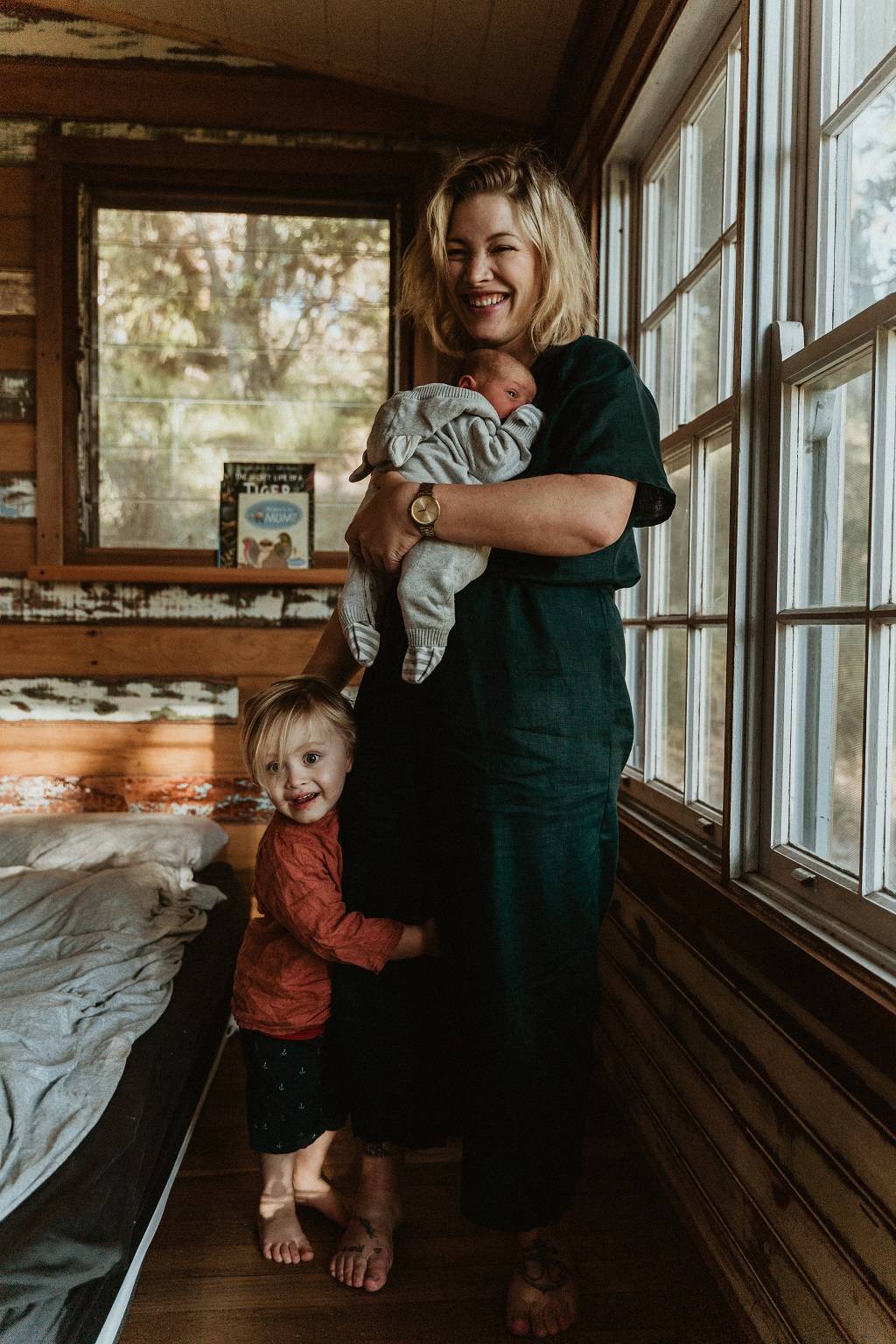 Who makes up your gorgeous family?
We are a family of five. Zeppelin and Baer our two suns, borne at home. Ozzy, our gorgeous fur child. Sam and I are the parents to this wild bunch.
We live in the Northern Rivers. We currently share a property in the luscious bush with our friends. Our days are spent outside, barefoot, currently spotting grasshoppers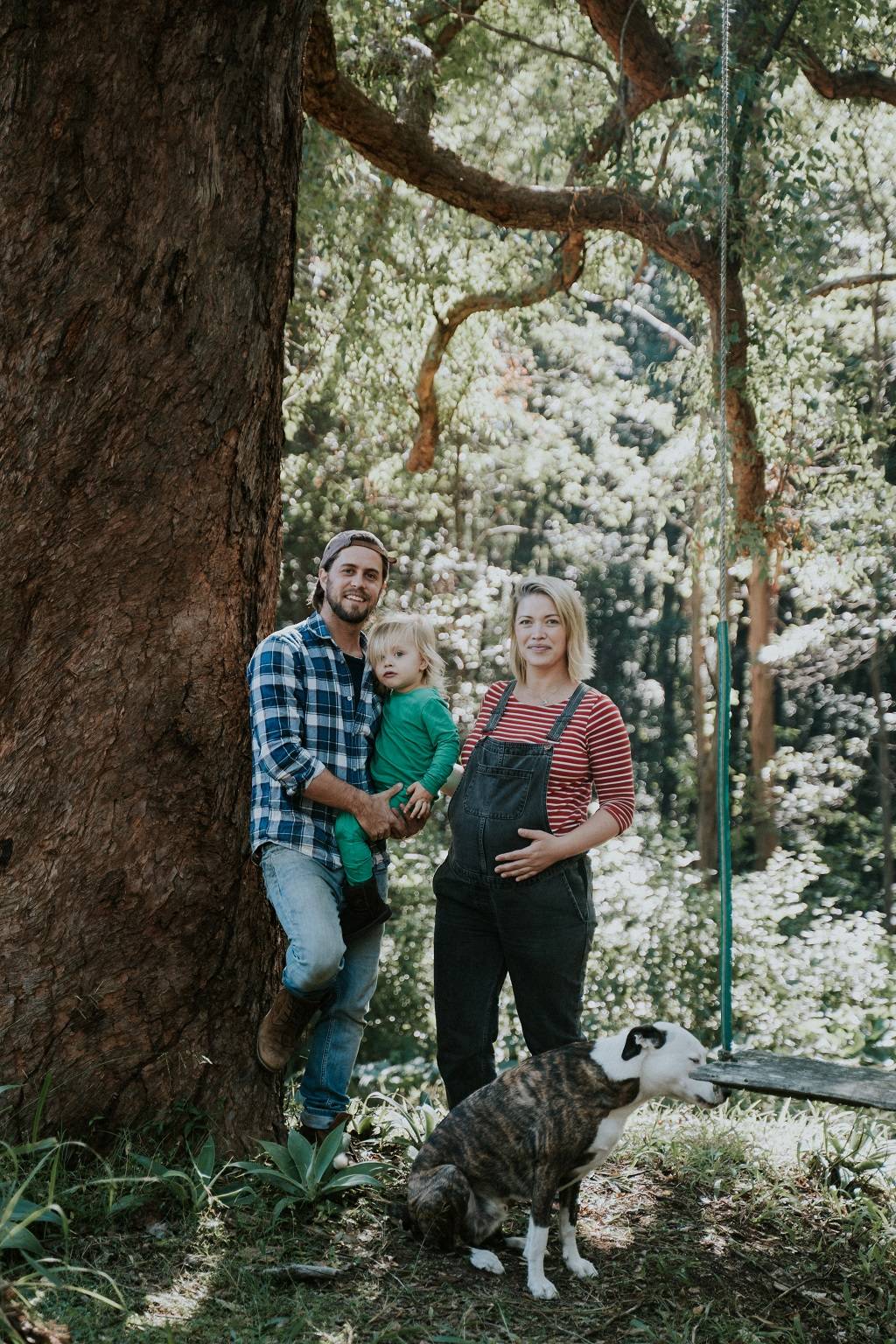 Can you tell us a little about HomeBirth NSW and the amazing work that you do?
HBNSW is a Not for profit organisation and the only group of its kind in NSW that promotes and supports homebirth as an accessible and attainable birthing option. By sustaining a centrally organised group of like-minded people, gathering information and making it available to anyone who is interested in childbirth alternatives and the myriad of related issues, we perform an extremely important function - keeping basic human rights in childbirth at the forefront. I personally started as the graphic designer soon after Zep's birth but I am now in charge of all things fundraising and advertising.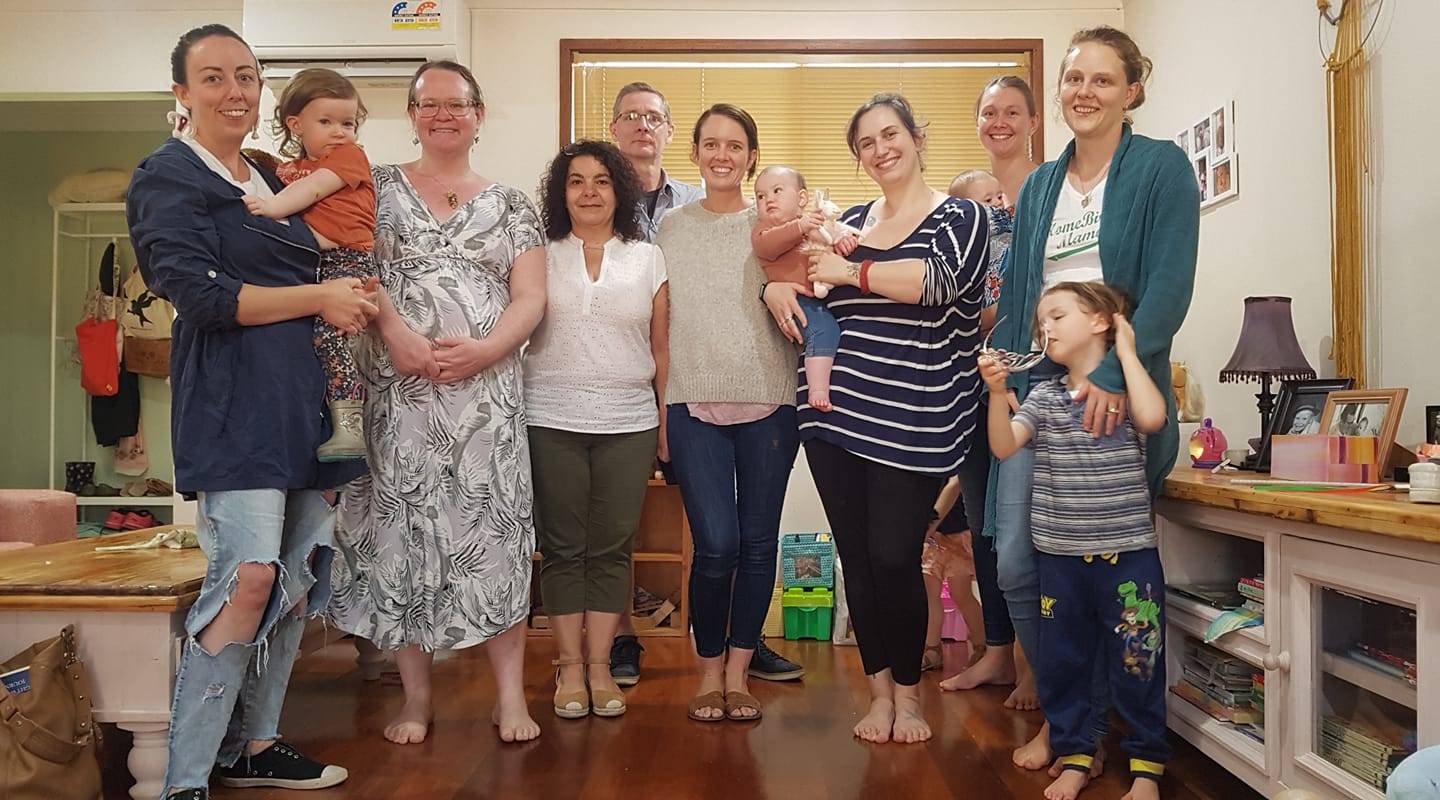 Can you share with us the benefits of home birth and how to tackle some of the tabu notions of home birth being an unsafe option?
Oh my goodness, where to start?
Firstly-let me point you to our website that has a vast amount of peer reviewed research showing the benefits of birthing at home. Should anyone want to research this further, feel free to head to HOMEBIRTH NSW
There are so many reasons families choose to birth at home. You are able to receive personalised, continuous care from a midwife (a midwife of your choosing). You receive the optimal care in the comfort of your own home. You get to birth in comfortable and familiar surroundings. There is a decreased need for interventions and drugs, YOU choose who is present at your birth. There is no separation from your baby/partner or other children. There is less risk of infection (no foreign bacteria). You have the freedom to do what you want-dance, sing, scream, walk around or submerge in water. It has been proven that mother and babies have improved outcomes. Improved breastfeeding rates and much higher vaginal births after caesarean rates. Rest assured that if you engage a privately practising midwife she has completed the same training as a hospital midwife. She is trained to assist you and your baby in an emergency and should a hospital transfer be necessary, you and your baby will receive the necessary medical assistance. First and foremost birth is natural and it has been shown that there can often be a spiral of interventions once a single intervention takes place.
For anyone that has fears or doubts about birth in general, I highly recommend heading to our website as we have collected a comprehensive list of studies and research. Furthermore, remember that the choice is always yours to make.
There are some ingrained beliefs many have about birth and the medical industry which can take some time for the birthing woman's partner to overcome - typically the intuitive mother can work through this more quickly. Have you got any advice for these partners preparing for homebirth, and ways to calm the nerves?
Do your research! And yes that goes for the partner too. We met our midwife together, he asked her a lot of questions that reassured him. A lot of these fears are birth trauma that may have been passed on by his mother/grandmother. He has to do the work to heal and to learn. Hypnobirth and Calmbirth are two excellent courses that you could participate in as a couple. These courses are designed to prepare you as a couple and individual. If we take our men on this journey with us, allow them to be part of natural birth at home it will create a new generation of awesome (birth) partner. My other half is a well versed in filling up the pool, keeping me hydrated and most importantly holding space. I birthed two boys at home and my last birth was witnessed by my toddler. You can change the view of birth. You can make your partner a (home)birth advocate. Mine is!
You are also the founder of
Z the Label, can you tell us a little about this beautiful brand.
I founded Z. the Label in 2020 after many years of dreaming about creating an Australian made label that is truly sustainable and ethical. I wanted to create garments that are timeless and totally mum-friendly. Our pieces have been created to be worn across all seasons of life. They will stay in your wardrobe during pregnancy, breastfeeding and your first girls trip away. I work with natural fibres as these are kindest to our mother earth, our skin and our baby's skin. It's my passion to keep our production local so we as a small business can circulate our money in our community. It has been an absolute dream to start Z. Inspired by my first born Zeppelin, whom has shown me that no dream is too big!
What has babywearing given to you and your family?
FREEDOM. Zep and I walked and walked and walked up and down the Northern Beaches (Sydney) I felt postpartum as a new mum quite isolating at the beginning. My birth experience was so different to anyone I met. It took me some time to connect with my tribe. Zep and I walked our dog, Ozzy, for over 2 years. I carried Zep on my back once he got a little too heavy. It has allowed me to provide comfort when my arms could no longer hold on, it allowed me to make a snack with a sleeping baby on me. it allowed me to move freely without carrying a pram. *Fun fact-my mum bought a pram for $1 at a garage sale as a back up for herself when she was with Zep...it was mainly used as a shopping trolley! Having a baby and a toddler now, I don't think I could survive without my carrier. I carry Baer ALL DAY EVERY DAY. He sleeps and feeds on me and I get to be present with Zep. It's totally amazing and I would be lost without my beloved Zarpar Carrier.
How do you make time for yourself amongst all of the incredible work that you do, including taking care of small people?
This is an absolute work in progress. I am a mother of two, a business owner and a passionate volunteer. Most days I can't do it all and I have been practising setting boundaries. I cannot please everyone and I can't win at everything every day. First and foremost I am a mother. Once my bambinos are well taken care off I can think of our business. And volunteering now slots in every week on a dedicated day. That only took me 3 years to figure out. When I get the chance I practise yoga, I always listen to podcasts (true crime is my addiction) and I bake. I bake all day every day. I love being in the kitchen and I can involve my toddler Zeppelin, who is fast becoming an incredible little chef. We are fortunate that we live in nature. For us being grounded is an absolute necessity, my children both love being in the garden-watching caterpillars, spotting butterflies and picking mulberries.
Finish this sentence: I am always inspired by…
My children. I wish we could all love as unconditionally as they can. I wish we all had the amount of empathy and forgiveness that they have. Their sense of adventure and inquisition is inspiring and we could all do with a little more of it.
To follow along with Josi and her work, you can find her on instagram.
Click the button below to be inspired...
Josi enjoys our Natural Stripe Wrap Carrier