Meet the beautiful Fran. Fran is mama to 6 month old Bowie and is a self confessed linen lover (our kind of gal!). Step into her life of fashion and style as we talk about embracing self care and also tips on travelling with babies - she is also a travel agent!
Come in and get to know this gorgeous mama...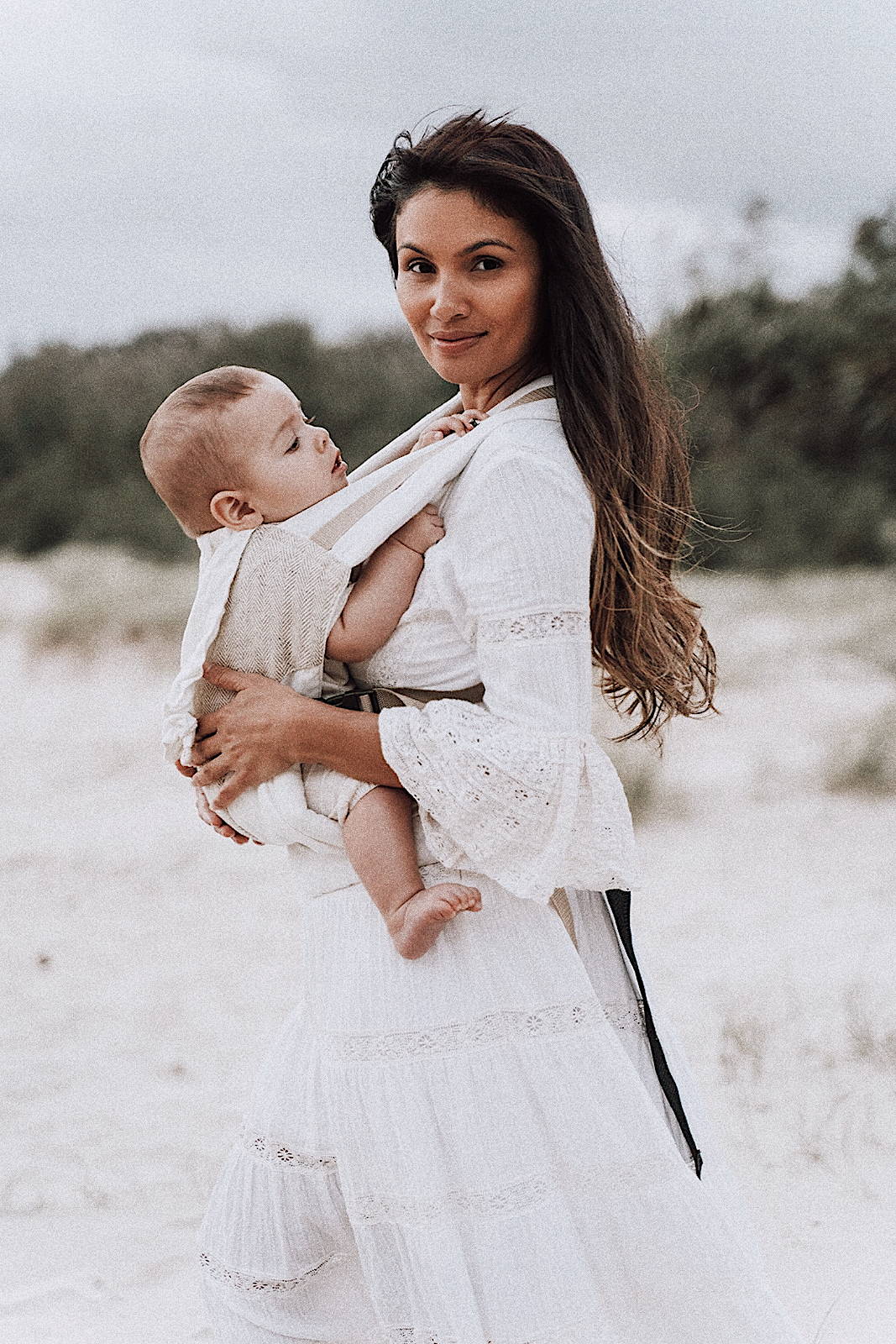 Who makes up your gorgeous family?
My partner Luke and our beautiful son Bowie

Home is on the Gold Coast of Australia

What are some of your favourite adventures you do together?
Anything where we can spend time together as a family is great but we love to relax and enjoy a nice space. We love to book a gorgeous Airbnb rental somewhere down the coast or outdoors enjoying nature together.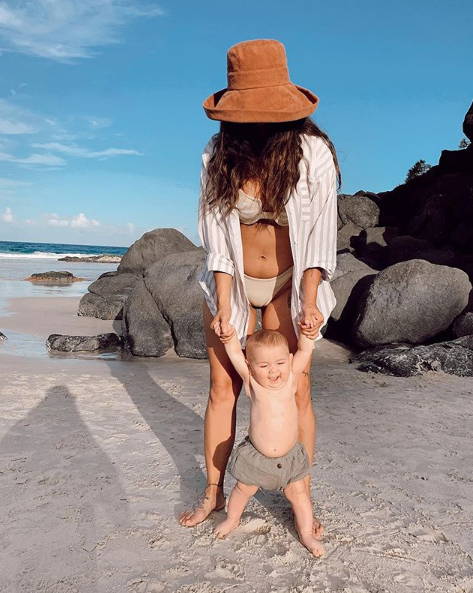 What has baby wearing given to you and your family?
It has allowed us so much freedom and flexibility and most importantly the ability to have that closeness with our baby. I believe he feels very secure and safe.

What does self-care look like for you in this season of motherhood?

Allowing myself the time go within and rest. I have a very supportive partner in Luke, he's an amazing father and very hands on which I appreciate so much. He will allow me to take a break so I can video call a friend or family member, spend time reading, or do a face mask, light some aromatherapy candles or have a nap. I also meditate from time to time.

What would be your top tips for travelling with a baby?

Definitely take the carrier! It means baby can nap whilst you're travelling or out and about. If you're driving, get out of the car and have a break along the way. If you are flying just remember that nothing is perfect and you have no control over how your baby will be. If people get annoyed about a crying baby on a plane etc they clearly aren't parents and will never get it until the day they become one. For anyone who is a parent they will understand.

How do you plan on juggling your career and life as a Mama?

I've been working part time whilst Bowie is so young still. Not quite ready to go back to full time work just yet. Once he's a little older I will work more days but we are also working on a project which will hopefully take over my job as a travel agent down the track.

If there is one place in the world you could take your family tomorrow, where would that be and why?

I would like to say Hawaii only because we had our recent trip there cancelled. We were very much looking forward to our first family holiday there. Perfect destination with a baby.

Click the button below to follow along with Fran and her families journey on instagram.

Fran enjoys our Bohemian Sand Snap Carrier