Introducing you to Aimee. Aimee is a Transpersonal Birth Mentor at The Stoned Chrysalis and a mama of 2 beautiful babes. She homeschools, lives connected to nature in their off grid cottage and has a huge amount of inspiration to share with all of us.
We chat with Aimee about her connection to the earth, her slow post partum journey, and her holistic view of juggling mamahood and her evolving business and career. Come in and get to know this beautiful family...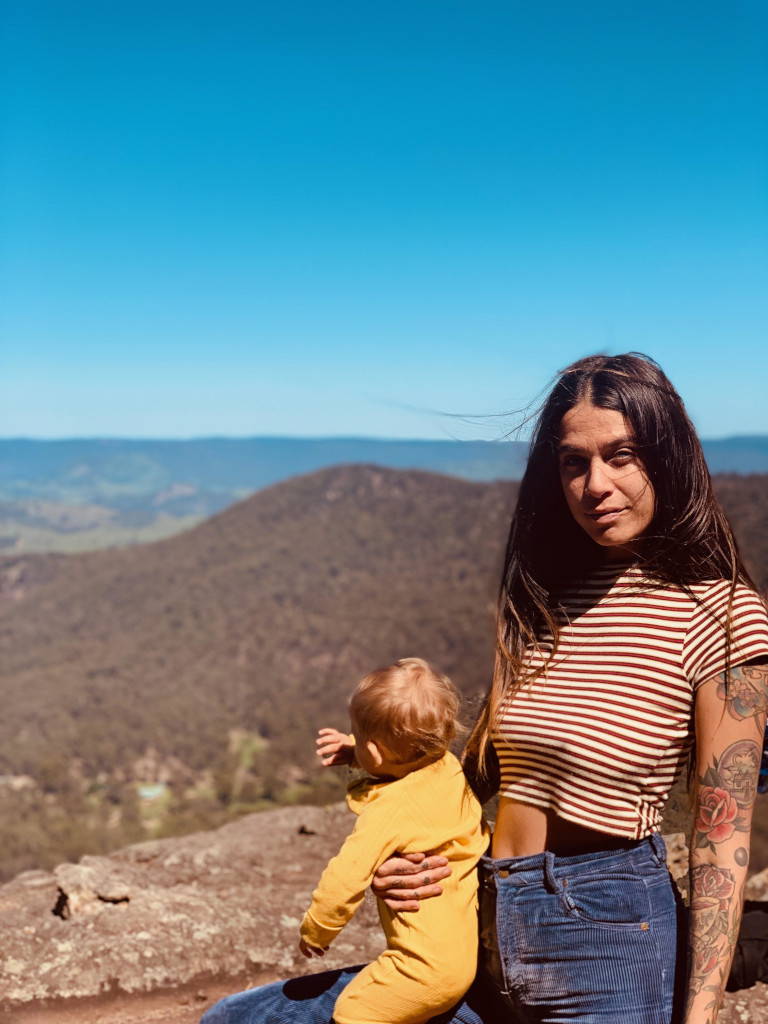 Who makes up your gorgeous family?
There is myself, my 7 year old daughter Airlia Eve, my son Zeven Ahi, Zeven's papa Nick Potts and our fur fam Odin the Dingo, Doobie the Wolfhound and Pusscat... the cat :D

I live in a little off grid cottage in the Blue Mountains, NSW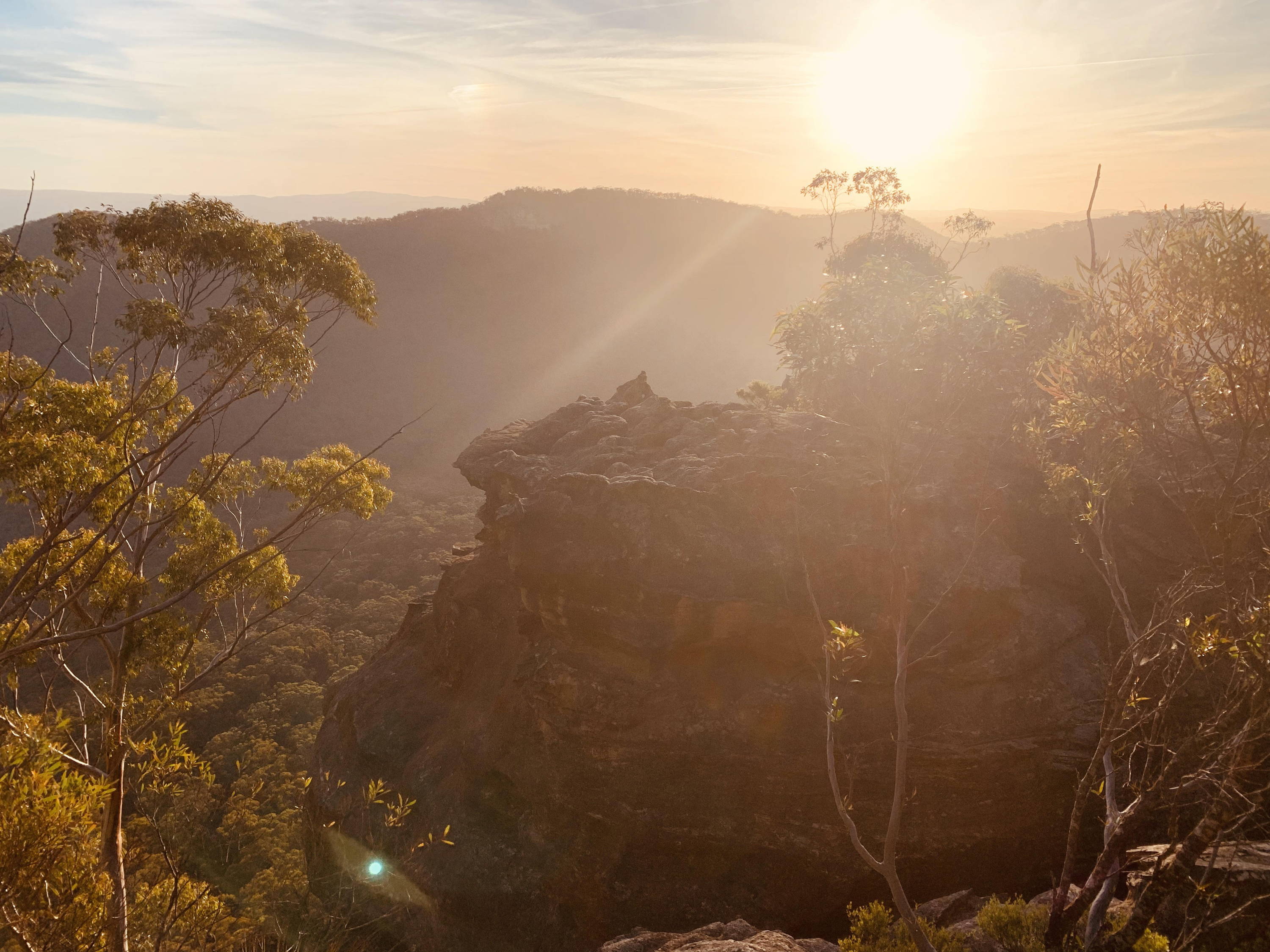 What are some of your favourite adventures you do together?
Bush walking is definitely THE favourite, cooking, gardening, learning! I homeschool my eldest so the adventures are abundant.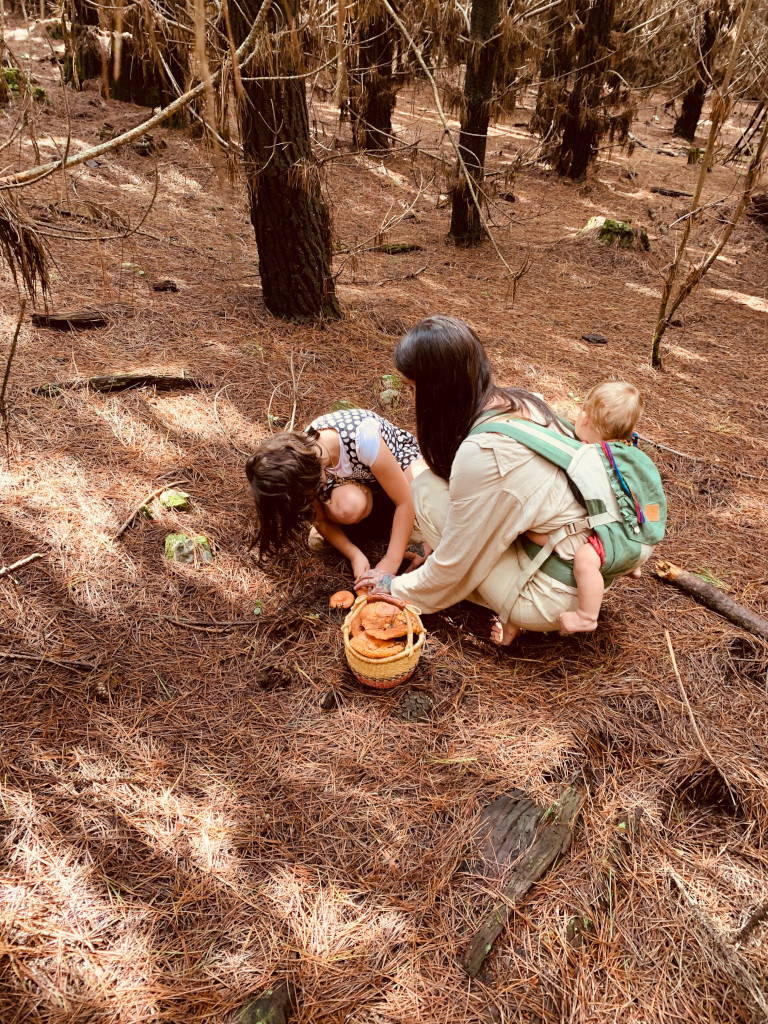 What has baby wearing given to you and your family?
I love the freedom of our baby carrier, it gives us the freedom to move through our daily adventures with ease. Particularly when bush walking, we know Zeven is safe and comfortable. I also just really love the closeness of baby wearing, it feels so right. We honestly have used a pram like twice haha. Baby wearing is the vibe!

What does self-care look like for you in this season of motherhood?

Growing a garden and tending to it everyday, vaginal steaming with homemade herbal mixes and cooking really nourishing food with local produce. I am obsessed with food tbh and I am really blessed to live in a place where local, organic produce is really accessible.

Can you tell us more about your slow postpartum journey and the 30 days you spent at home after your magical homebirth?

I made the decision early on to commit to a slow post partum, for me this looked like no visitors and not leaving the house for 30 days. I stayed quite stationary for most of that time, keeping my body in the constructive rest post. We set up a little nest area by the fire where my son was born, some friends organised a meal train which was the best because I didn't need to worry about making food - a beautiful mama friend would come around in the evening and just drop a meal around for us all. I also had Nick who was completely amazing, so hands on, so attentive, so nurturing - he did basically EVERYTHING so that I could heal and so Zeven could have a really gentle fourth trimester. I spent those 30 days laying down, feeding and bonding with my son, being massaged with oil, being nourished with food. It was honestly the most magical time of my life and allowed me to move into this next stage of life feeling really held and strong. Slow/sacred post partum is common practice in many cultures around the world while here in the west it is much less common, I believe giving myself and my baby that gentle time has been a key to how we are now thriving.

Can you share a little about your business with us and the birth workshops that you run?

My business The Stoned Chrysalis has seen some big changes the last 12 months, I was selling intimate crystal products but actually made the decision to stop due to the lack of regulations around crystal mining and the many human rights abuses within the crystal mining industry. At this time on Earth it didn't feel right to be contributing to consumerism despite my love and belief in crystals as healing tools. TSC is now the umbrella name for my Transpersonal Mentoring which includes pregnancy and birth mentoring, birth space companionship, life mentoring and transpersonal workshops.The philosophy attached to my birth mentoring and workshops is that birth is a rite of passage of incredibly high value. Transpersonal philosophy is that the spiritual is as important as the physical, emotional and mental elements of health so I really explore that with all the people I am privileged to work with, we also explore the way past experiences (such as our own births) and how the unconscious may influence birth choices and outcomes. I also just really encourage folks to take control of their choices and their experiences through gentle exploration and reclamation of their sovereignty.

How do you plan on juggling your career and life as a Mama?

I have spent many years studying and working towards having a business that can support me to a) do what I love and b) be with my family. I have been really supported in that by the people around me which is a massive privilege. Currently, being a mama and being a business woman flow together really beautifully, my work is just part of who I am.. it's how I live... Transpersonal mentoring and birth work are deeply part of me so it honestly doesn't even really feel like a career haha I don't know if that makes sense? But it doesn't really feel like juggling per se because there is so much flow due to my work being such a true part of me.
I do put time into curating my weeks so I am able to be fully present with my kids and be fully present with my clients. For me a big part of the "juggling" is I don't really subscribe to the idea that I need to have the biggest or most well known business, I don't need to make the most money or have the most clients, I don't want to be crazy busy or overwhelmed with work. I want balance, I want to be comfortable, I always want to be able to give my all to my kids and give my all to the people I work with when I work with them so I am just striving for balance... To me, that is success.

If there is one place in the world you could take your family tomorrow, where would that be and why?

Aotearoa! New Zealand for sure, all my paternal side are over there including my dad and it's been a couple of years since I went back. Deep ancestral connection there as well as NZ just being a beautiful place to explore.

To follow along with Aimee and her families intuitive journey, you can find her on instagram.
Click the button below to be inspired...
Aimee enjoys our Eucalyptus Snap Carrier